Home>> Green Goddess Salad
If you love chopped salads, you're going to love the viral Tiktok green goddess salad from I am A Food Blog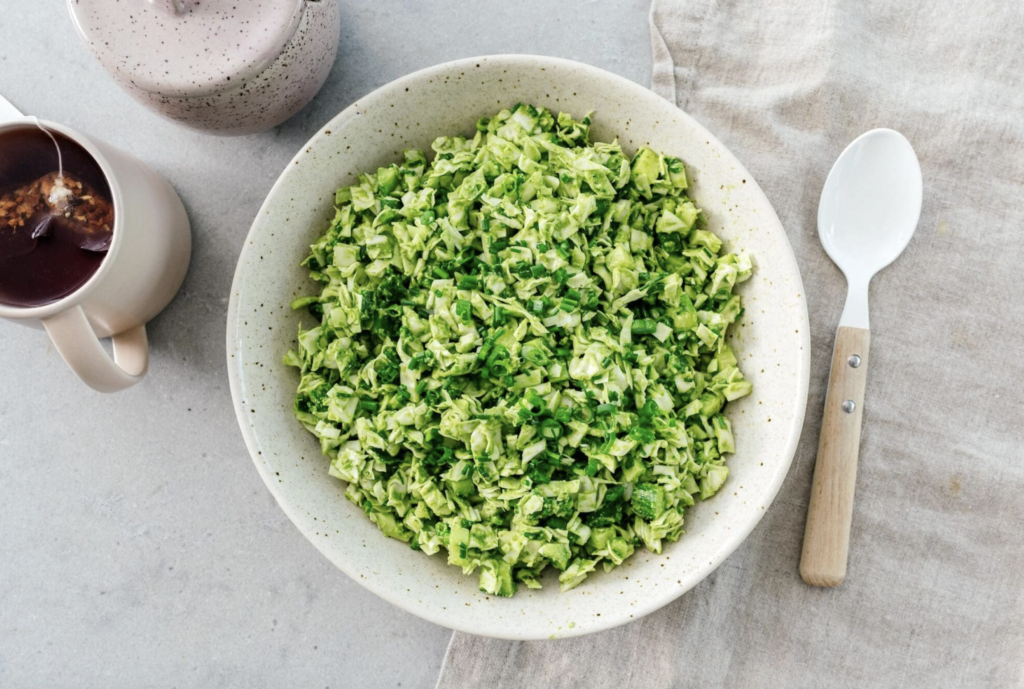 ---
Ingredients
Salad
1 small cabbage finely diced, or iceberg lettuce
3-4 small Persian cucumbers finely diced
1 bunch green onions sliced
1/4 cup chives finely sliced
Green Goddess Dressing
juice of 2 lemons
1/4 cup olive oil
2 tbsp rice vinegar
2 cloves garlic
1 small shallot
1 cup fresh basil
1 cup spinach
1/3 cup nutritional yeast
1/4 cup walnuts
1 tsp salt
Special Equipment
Instructions
Finely dice or chop up all of the vegetables and toss in a large bowl.
In a blender or food processor, add the dressing ingredients, liquids first: lemon juice, olive oil, rice vinegar, shallot, basil leaves, spinach, nutritional yeast, walnuts, and salt. Blend until smooth.
Add the dressing to the bowl with the diced vegetables and mix well. Enjoy on its own, on tacos, as a side with protein, or scooped up with tortilla chips!