Home>> Healthy Egg Salad
This healthy egg salad comes together with just 6 ingredients. It's a high-protein, low-carb salad that's enjoyable any day of the week. Brought to us by Fit Foodie Finds.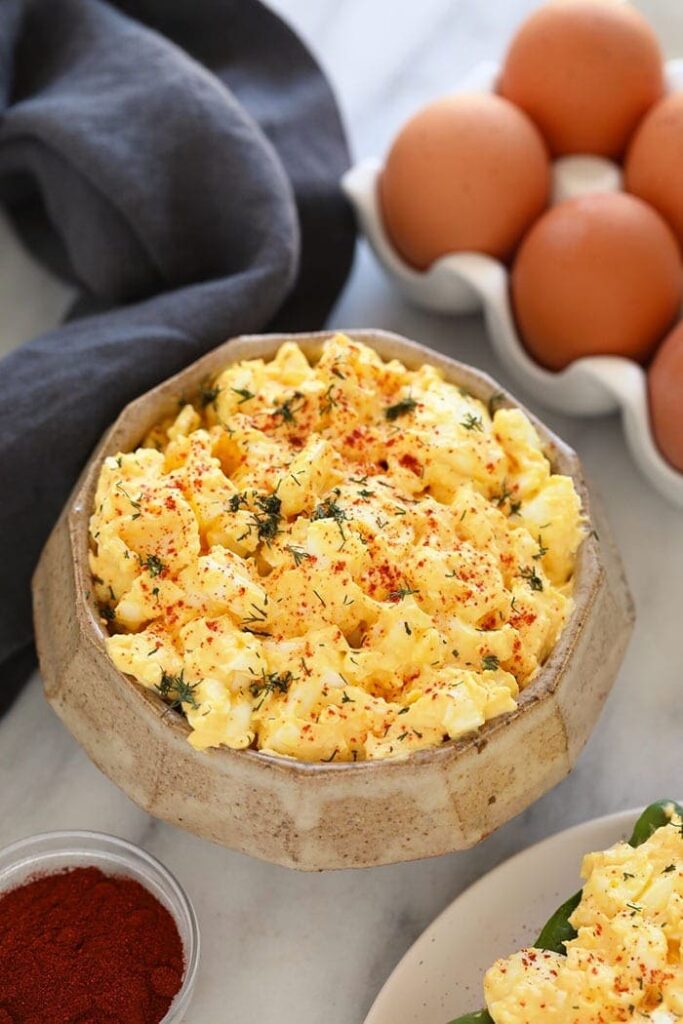 ---
INGREDIENTS
8 large hard-boiled eggs
1/3 cup plain Greek yogurt
2 tablespoons mayonnaise
1 teaspoon dijon mustard
1/2 teaspoon sriracha
paprika to taste
INSTRUCTIONS
Prepare hard-boiled eggs by following our hard boiled eggs tutorial.
Next, peel and chop hard-boiled eggs into small, bite-sized pieces and place them into a large bowl.
Add the rest of the ingredients to the eggs and mix until combined. Use a wooden spoon or fork to mash some of the eggs for the perfect egg salad consistency.
Enjoy immediately or store in the refrigerator for up to 5 days.
Calories: 210kcal Carbohydrates: 3g Protein: 14g Fat: 12g Fiber: 0g Sugar: 2g