Mortgage News>> Market Update April 2023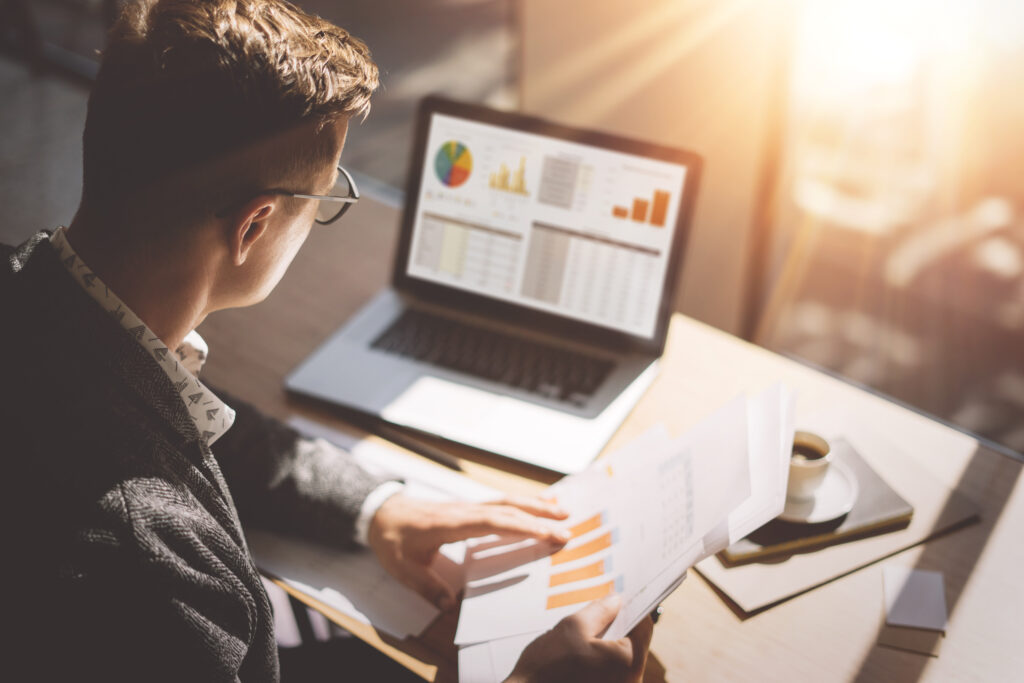 FED HIKES WITH CAUTION
The Federal Reserve, despite hotter-than-expected CPI numbers, raised the Fed Funds Rate by 25 basis points (BPS). No longer hawkish after the Silicon Valley Bank failure, the Fed slows the pace of rate hikes due to concern over more bank collapses. The market still anticipates at least two more 25 BPS rate hikes before a pause. The Fed was clear that they will not be lowering rates in 2023. With a recession imminent, this timeline is fluid. If the economy turns sharply towards recession, the Fed will be forced to reverse fiscal tightening and start to loosen once again.
TOO BIG TO FAIL
There are over 4,200 FDIC banks. The top ten banks, not the top ten percent, but the top ten banks hold 50% of the country's deposits. Too big to fail? It's never a problem until it is a problem, at which time, we now all saw it coming.
PCE NUMBERS TEMPERED
February's Personal Consumption Expenditure (PCE), a key inflation indicator was reported on March 31st. For the first time in some time, the PCE came in up 0.3%, but less than projected. A potential sign that the Fed's relentless interest rate hikes are started to influence inflation.
"The inflation trend looks promising for investors. Inflation will likely be below 4% by the end of the year, giving the Federal Reserve some leeway to cut rates by the end of the year if the economy falls into recession," said Jeffrey Roach, chief economist at LPL Financial. – cnbc.com
A rate hike pause is near, yet the market still anticipates one or two more 25 BPS rate hikes.
HOME PRICES COOL
Home prices in January were up a meager 3.8% nationally, year over year; down 0.5% month over month; according to the S&P Corelogic Case-Shiller US National Home Price NSA Index. Home price increases showing declines for seven months straight.
"Despite this, the Federal Reserve remains focused on its inflation-reduction targets, which suggest that rates may remain elevated in the near-term," said Craig Lazzara, managing director at S&P DJI, in a release. "Mortgage financing and the prospect of economic weakness are therefore likely to remain a headwind for housing prices for at least the next several months."
Prices were lower year over year in San Francisco (-7.6%), Seattle (-5.1%), Portland, Oregon (-0.5%) and San Diego (-1.4%). They were flat in Phoenix.
Miami, Tampa and Atlanta again saw the hottest annual price gains of the top 20 cities. Miami prices were up 13.8%, Tampa prices up 10.5%, and Atlanta prices rose 8.4%. All 20 cities, however, reported lower prices in the year ending January 2023 versus the year ending December 2022. – cnbc.com
Home prices are widely anticipated to decline, month over month for the foreseeable future, due to high long-term mortgage rates, low demand, and a pending recession. A decrease in values will lead to a "healthy" housing market, but if long-term rates fall, a homebuying frenzy could return once again. Inventory is still low, but less problematic due to very low demand.
NEW HOMES SALES CLIMB
New home sales continue to rise, up 1.1% in February over January. Year over year, new home sales are down 19%. The median sales price of new homes is up 36.7% over the same time last year.
As demand fades due to rising rates and an economy likely headed to recession, many industry insiders anticipate new home builders will soon be slashing prices to compete with existing home sales, forcing home depreciation to accelerate.
U.S. NATIONAL DEBT
The U.S. now stands at $31.68 Trillion and climbing.
Source: usdebtclock.org
GENEVA FINANCIAL, LLC NOW LICENSED IN 47 STATES
Alabama, Alaska, Arkansas, Arizona, California, Colorado, Connecticut, Delaware, Florida, Georgia, Hawaii, Idaho, Illinois, Indiana, Iowa, Kansas, Kentucky, Louisiana, Maine, Maryland, Massachusetts, Michigan, Minnesota, Mississippi, Missouri, Montana, Nebraska, Nevada, New Hampshire, New Jersey, New Mexico, North Carolina, Ohio, Oklahoma, Oregon, Pennsylvania, Rhode Island, South Carolina, South Dakota, Tennessee, Texas, Utah, Virginia, Washington, Washington D.C., West Virginia, Wisconsin, Wyoming
RATE WATCH – HIGHER

APPLY ONLINE: www.genevafi.com
Interest rates as of 04/03/2023. Conforming interest rates. Interest rates and APR based on loan amounts not to exceed $726,200. Loan to value not to exceed 80%. 740+ credit score. Owner occupied only. Purchase and rate in term refinances. Not all applicants will qualify. Call today for your individual scenario rate quote.