Home>> Minimalism Decor Tips
Depending on your personal style, you may enjoy a more eclectic and maximalist style (which we are so here for!). However, minimalism decor is quickly becoming a fan favorite and allows for a clean, crisp, and eco-friendly space.
We've gathered tips to help you implement minimalism into your home decor.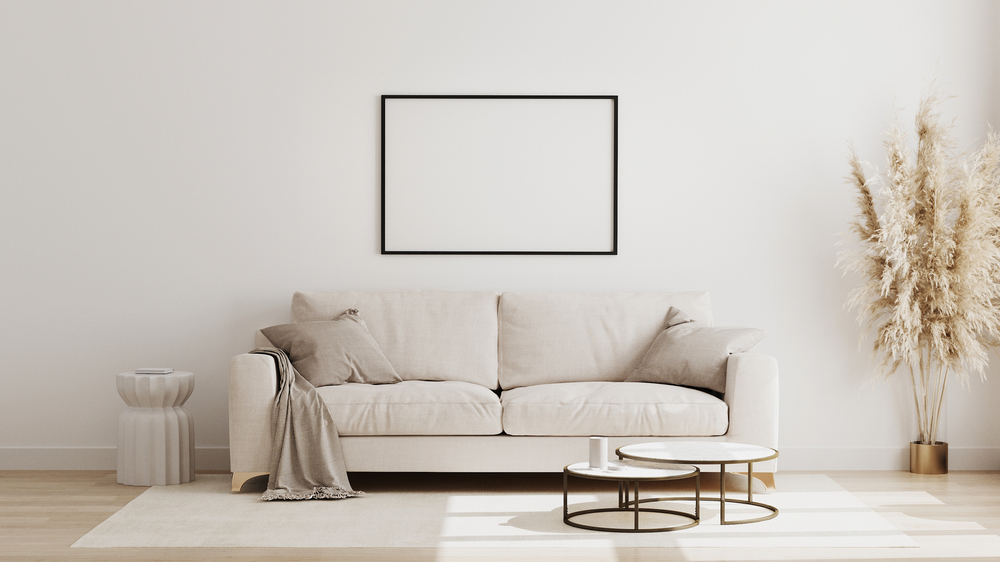 "Minimalism for me is about keeping a space simple, uncluttered, and accentuating the attractive architectural features of a space. The palette is mostly monochromatic and color is used as an accent," says Sharon Blaustein, principal designer at B Interior LLC.
"If you want a more minimalist home, the first step is to start with your 'why,'" according to Helen Youn, master-level certified KonMari Consultant. Helen says knowing why you want to incorporate a minimalist decor style in your home can help you in deciding what items can go and what can stay based on your intentions and core values.
1. Declutter and clear all surfaces. This can be completed in a multitude of ways, storing items that normally sit on counters in cabinets or pantries. Finding proper storage solutions for items used frequently but stored away in an aesthetically pleasing way. Determine what can be eliminated completely, or what needs to be stored. For inspiration on storage solutions check this list out here.
2. Choose stylish storage pieces that allow for maximum and multipurpose storage. Multipurpose furniture can be extremely helpful in achieving less clutter.
3. Quality items are important, invest in a few quality pieces that are timeless and simple. By carefully selecting these items they will make a huge impact while maintaining a look of minimalism.
4. Take advantage of natural light, to learn more on this read here. This can really play to the minimalist look, create the illusion of a clean and crisp home and highlight the special pieces you choose to incorporate.
5. Choose decor carefully. You can still incorporate meaningful pieces to you, and pieces you like so long as you choose carefully and pick what compliments the room most. Too many decor pieces can negate the idea of minimalism.
6. Keep materials consistent. This allows you to achieve the goal of minimalist decor and helps create that light, flowy feel.