Grilled Cheese Day was April 12th. Let's find out how to make the perfect grilled cheese sandwich!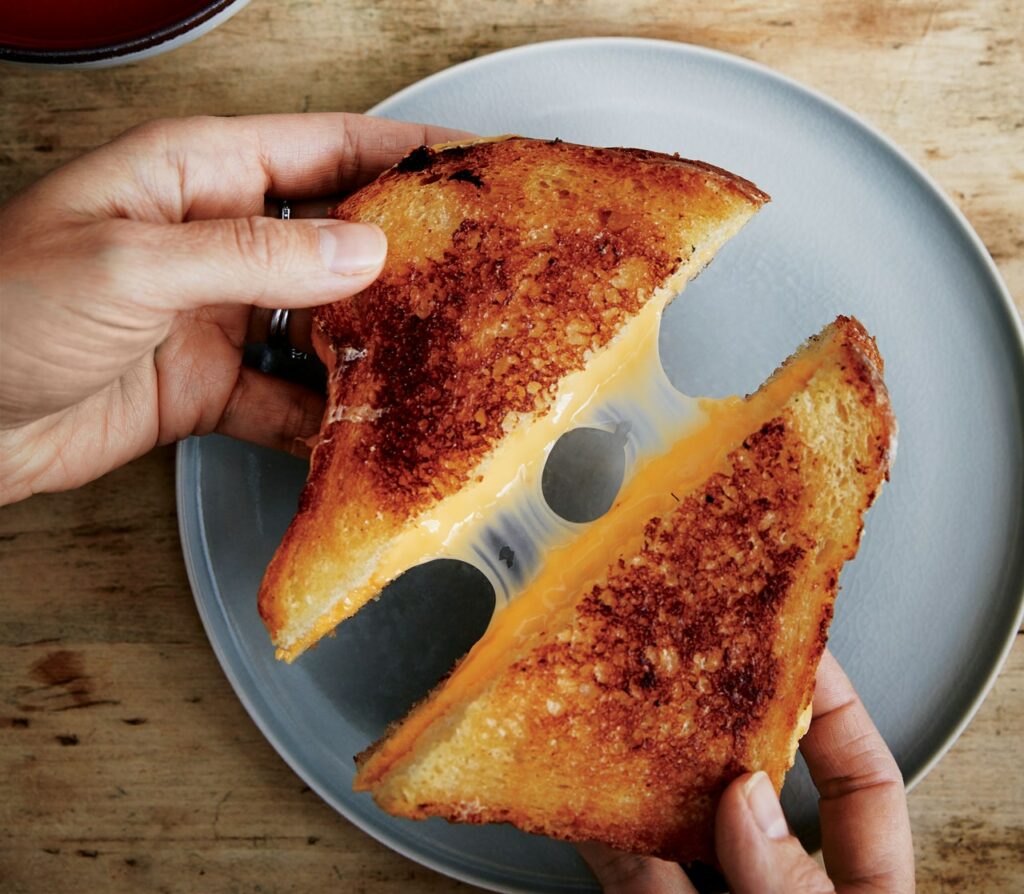 Ingredients
MAKES 1 AWESOME SANDWICH
2 slices ½-inch thick Pullman or other white bread
2 tablespoons mayonnaise
1 tablespoon unsalted butter
2 ounces thinly sliced American cheese or cheddar (about 4 slices)
Freshly ground black pepper
Campbell's Tomato Soup (for serving; optional)
Preparation
Place bread on a cutting board and spread mayonnaise over the top side of each (this is key to a golden, delectable crunch). Place a small skillet (nonstick, ideally) over medium heat. Slide in half of the butter. When it melts, place 1 slice of bread, mayonnaise side down, in skillet; top with cheese and season with pepper. Top with the second slice of bread, mayonnaise side up. When the underside is golden brown, about 4 minutes, turn the sandwich and add the remaining butter to the skillet. Press down on the sandwich to encourage even browning and to help melt cheese—be gentle, don't smash it. Cook until the second side is golden brown and cheese is melted. Serve up and enjoy immediately, preferably with soup.
Awesome Grilled Cheese Variations: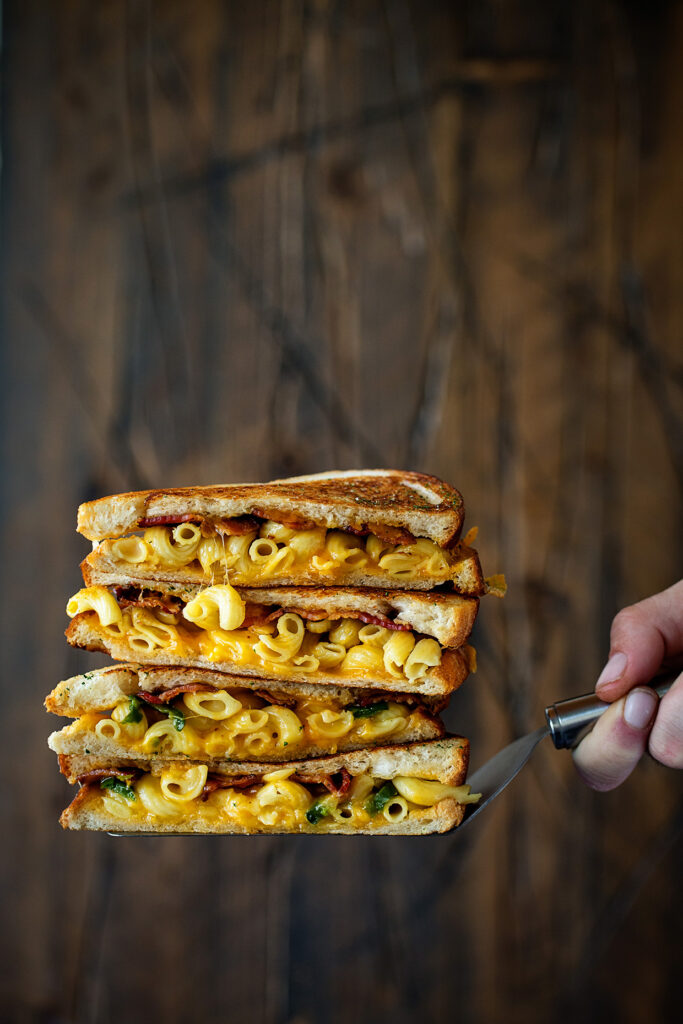 Have leftover mac and cheese? Don't throw it out — make a grilled cheese! Just add bacon and chopped jalapeño for spice, and you're ready for carb-loaded goodness. (via Real Food by Dad)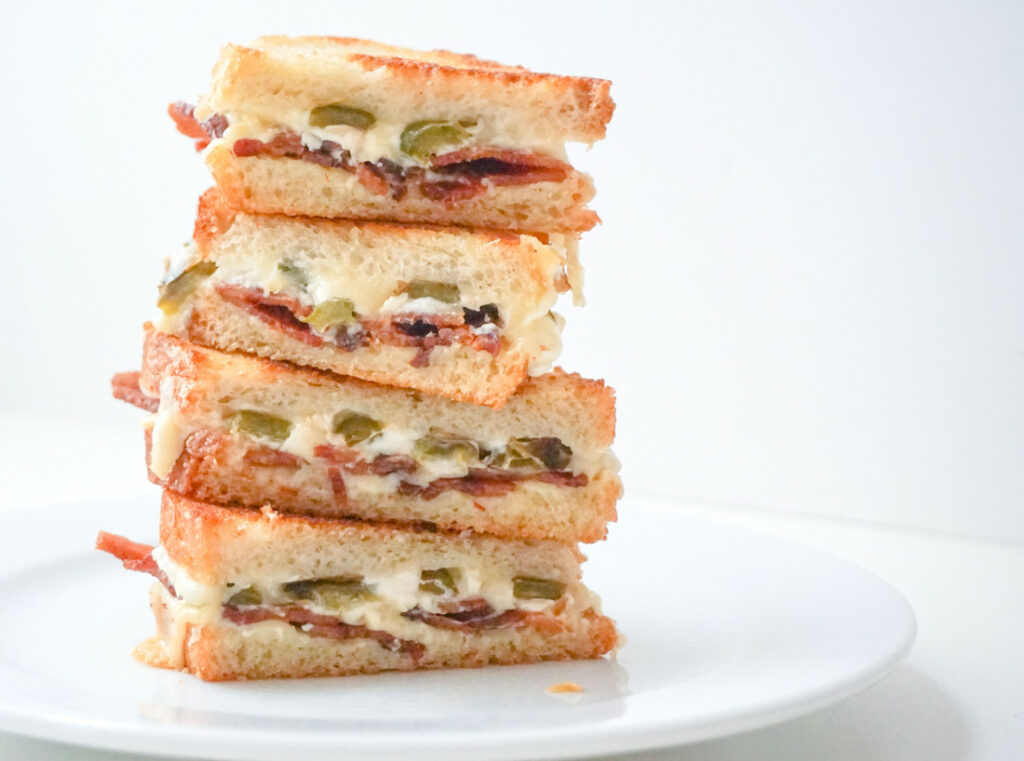 Sometimes that jalapeño craving strikes, and you just can't stop thinking about it. This grilled cheese is your spicy solution. If you're up for an extra kick, add some of the juice from the pickled jalapeños to your cream cheese mixture. (via Neurotic Baker)