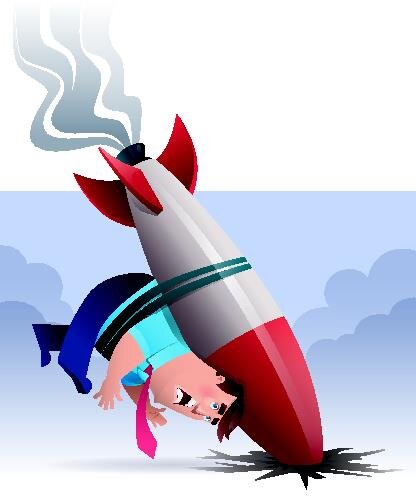 Recently I ran into a friend who I hadn't seen in a while because she had moved to Texas a few years back. We started catching up going over each of our significant life events that had transpired over the past 5-6 years. Among the standard life events, she mentioned her, and her husband bought a house a few months back and were really annoyed at the whole process. Naturally I said, "Do you mind me asking who you used as a lender?" Without any hesitation she blurted out (lender name redacted)! Then went into all the details of how misleading the whole, "push button, get mortgage" slogan is.
To sum up her story, their real estate agent who was a friend wanted to gift their 3% commissions to my friend and her husband to put towards their down payment. The application gets completed, appraisal ordered, they get approved by underwriting, the CD gets issued, THEN… the day before closing, I'm assuming when the closing team and title went to balance everything before issuing docs they realized, agent commissions can only be used towards down payment if the agent is a family member. The day before closing is scheduled without any warning, the push button people call my friend up and inform her about the news and that the 3% can only be used towards closing costs. So the only way at this point to use the commissions is to buy down the interest rate or else they'll be completely wasted. Now for the worst part, because my friend and her husband were expecting to have that 3% go towards down payment, they were informed that they would need to bring in an extra $12,000 at closing the next day. They were not happy campers one bit because there was nothing they could do but bring in the extra funds in order to close on time, and learn from their mistake of thinking that getting a mortgage is as easy as pushing a button.
As a mortgage professional, it's my job to know things like this aren't allowed and to inform my borrowers upfront about them. One of my sales mentors used to always say, "People don't mind bad news, but they hate surprises". So it's my job to avoid all the surprises that can come up along the process of buying a home. Every loan is unique and requires a human touch to a degree or a very critical detail can get easily overlooked until it's too late. Don't make the mistake my friend did, contact a mortgage professional that's a real human when buying or refinancing you next home.