Home>> Rectangular Citronella Candle
With these small citronella candles, it's never been easier to bring a cool, modern vibe to your outdoor living space. Pair this Patio Essentials 6-ounce ceramic citronella candle 3-pack with other outdoor candles and tiki torches in our modern or farmhouse décor collections and space them 18-36 inches apart around the perimeter of your outdoor space for maximum coverage.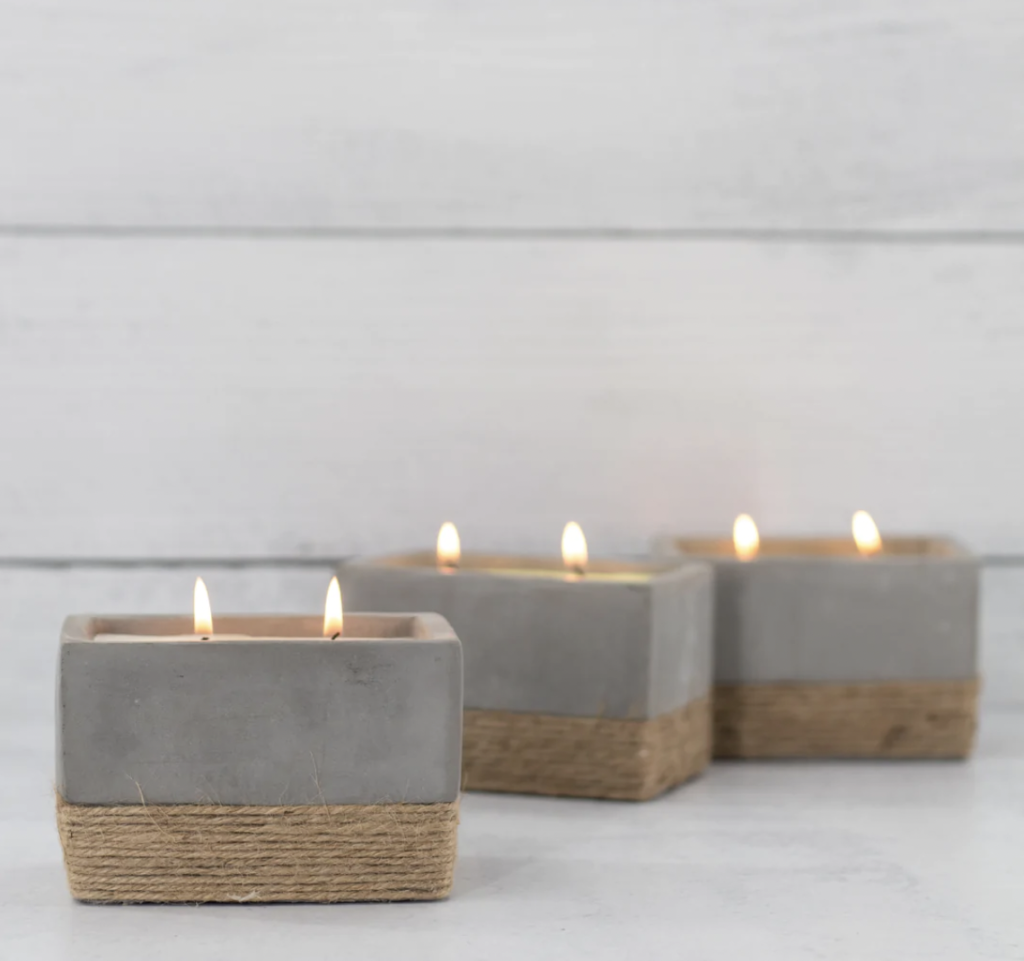 Features
Dimensions: 4.72″ x 3.19″ x 2.95″h
Materials: Terracotta Pot, Braided Rope, Wax Candle
Approximately 15 hours of burn time
Contains 3% real citronella oil
Creates a relaxed, style-forward environment for backyard activities and events
After the candle has completely burned out, the terracotta vessel can be reused as a plant holder, tealight holder, or as small storage
For maximum coverage, pair with other citronella products around your perimeter to create a barrier of protection
For outdoor usage only
Reviews:
★★★★★
Love these, perfect for the outdoors!
★★★★★
These are definitely an upgrade from the traditional citronella candles I am used too. Elegant and eye-catching.
We have a plethora of articles with everything from Diy, Style Tips, Recipes, Renovation, Decor, and more. Check out HomebyGeneva.com