Home >> Refreshing Summer Drink: Pink Grapefruit Punch
This refreshing summer drink is perfect for those hot summer days! Try out this delicious punch that can be made with or without alcohol, brought to us by Taste.com
To go alcohol-free and swap the tequila and Cointreau for 3/4 cup (185ml) mango and orange-flavored mineral water.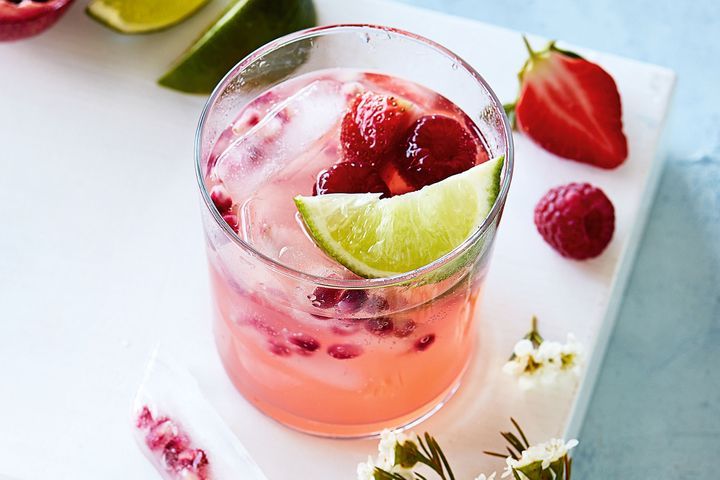 ---
Ingredients
Pomegranate seeds, to serve
4 cups (1L) chilled lemonade
2 cups (500ml) chilled ruby red grapefruit juice
1/2 cup (125ml) lime juice
1/2 cup (125ml) chilled tequila
1/4 cup (60ml) Cointreau liqueur
Select all ingredients
Instructions
Step 1Place pomegranate seeds in an ice-cube tray. Cover with water. Place in the freezer for 2 hours or until frozen.
Step 2Combine the lemonade, grapefruit juice, lime juice, tequila and Cointreau in a serving jug. Top with pomegranate ice cubes. Divide among serving glasses and serve immediately.
---
More Refreshing Summer Drink Options: