Be A Good Human>>The Giving Closet is Helping Provide To Those In Need
Geneva consistently seeks out innovative non-profits that are doing whatever it takes to spread kindness in their communities. As part of our Be A Good Human Initiative, we are able to highlight these incredible organizations on our community connection segments with Sonoran Living on ABC 15. The Giving Closet provides a comforting boutique-style shopping experience for those students, faculty, and community members in need.
The Giving Closet was founded by individuals striving to make a difference in their community. Located at Gibert High School, TGC offers a unique boutique shopping experience for students, faculty, and community members in need of clothes, school supplies, shoes, hygiene items, and more.
The Giving Closet is set up in such a way that offers an opportunity for other students to get involved. Students studying retail and fashion design can volunteer their time to help organize new donations and sorting and size inventory. FACS students often volunteer to wash and dry new donations and get them ready for the store!
So far The Giving Closet has helped 17 families and counting. Many times families may need to leave a situation and do not have access to the items they need.
Contact Alba Alvarez-Stewart if you want to get involved.
Alba Alvarez-Stewart: [email protected]
Want to help out? You can donate items on The Giving Closet WISHLIST:
Men's Razors
New Socks (Unisex)
Men's Underwear
Graphic Unisex T-Shirts
Gift Cards to Amazon
Gift Cards to Walmart
Feminine Products
Un-opened hygiene packs (toothbrush, toothpaste, combs, mouthwash)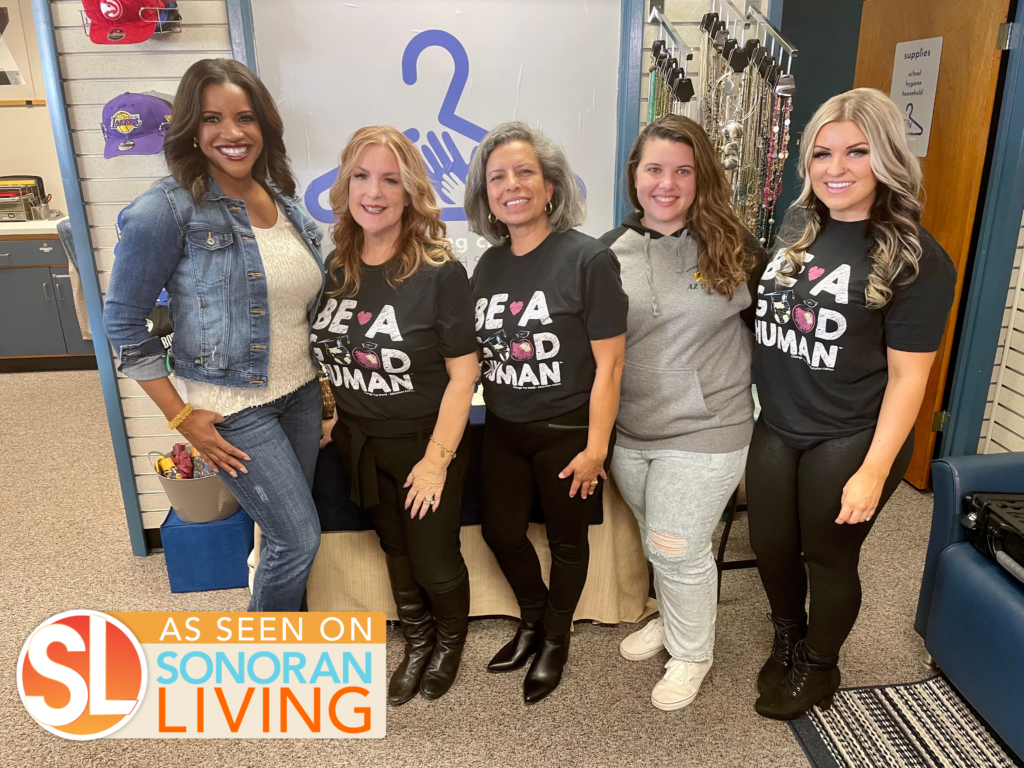 Geneva Financial Mortgage Arizona – Home Loans Powered by Humans® – is a direct lender serving Arizona and 45 other states offering New Home Loans, Refinance, VA & USDA Loans, First-Time Homebuyer, Homes for Heroes, Reverse, Self-Employed, Down Payment Assistance Programs and Investor lending products.
Always strive to humanize both the customer and employee experience.