Home By Geneva >> 20 Hobbies to Ward Off the Winter Blues
The Winter Blues have gotten us all at one point or another. The most reliable way to keep them at bay is by keeping active.
Whether you enjoy getting comfortable or pushing beyond your comfort zone, we have at least a few hobbies that are sure to break the ice.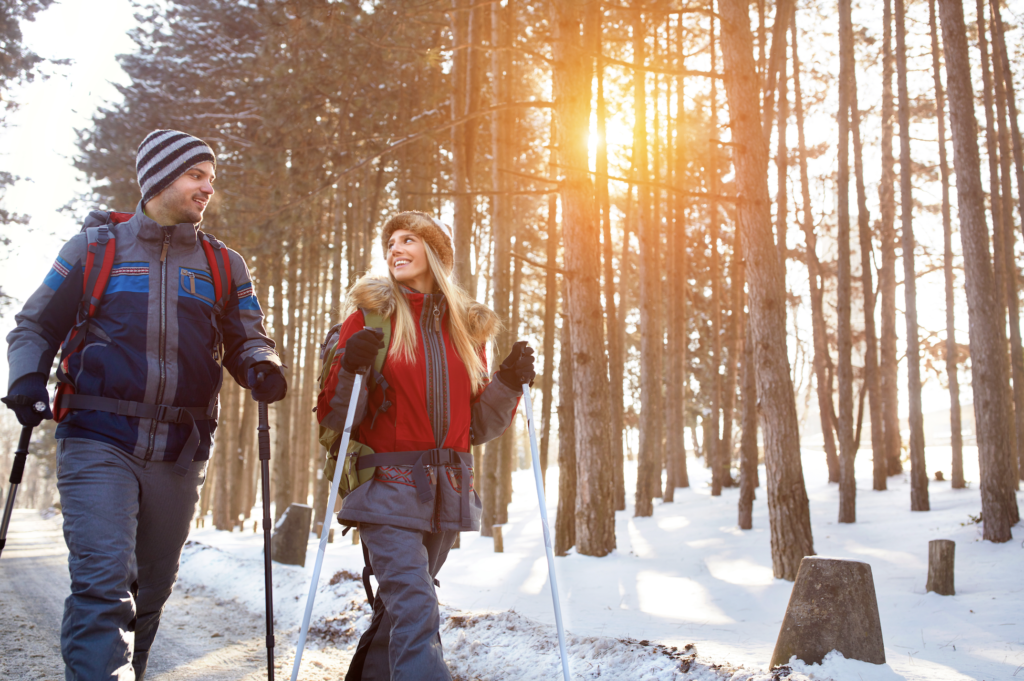 Inside
Create an Organizing Routine

Spring will be here sooner than you think! Getting a head start on your organization can prepare you for spring cleaning.

Bake Bread

Quickly becoming one of the trendiest ways to spend time inside, learning how to bake a delicious loaf of bread will keep both your mind and your stomach satisfied.

Take an Online Class

Bad weather is the perfect excuse to stay in and do some learning. Websites like Masterclass, Udemy, and Skillshare can help you improve useful skills and explore interests like never before!

Roll Out a Yoga Mat

Yoga is a great way to improve both mental and physical well-being even while staying in the comfort of your own home. Or you can try out a local yoga studio and learn from an expert!

Try Upcycling or DIY

If the winter weather has you storing away more than you need, rather than throwing away your old things, try upcycling or DIYing them to make them even better and more unique than before.

Learn a New Language

Learning a new language can have a lot of benefits to mental acuity and can even slow brain aging. Not to mention it's a useful tool for any world travels you might have planned for the summer.

Read More

A classic New Year's resolution, picking up a good book can be a great way to stay entertained, explore new ideas, and reduce screen time.

Invest in Your Home

Whether adding new furniture, trying out a new paint color, or repairing your rain gutters, home improvement is a great way to stay productive during the winter months and make your space your own. A cash-out refinance could give you the capital to do it!

Get Crafting

There is a reason knitting, sewing, candle making, and countless other crafts have been popular for generations. There's a craft for everyone!

Snowflake Preservation

Using science and just a bit of patience, you can preserve a snowflake as a special memory that will last a lifetime!
Outside
Volunteer

Volunteer opportunities are everywhere! One of the best ways to enjoy the season is by making it more enjoyable for others.

Woodworking/crafting

If you like to work with your hands, picking up a new craft like woodworking can give you tangible results for time well spent.

Start a Winter Garden

For those with a green thumb, gardening in winter can seem fruitless. But it doesn't have to be! Carefully selecting cold-resistant and hardy plants can keep your garden blooming all season.

Camping

Depending on where you live (and how adventurous you are) camping can still be a great way to enjoy the great outdoors even during the winter. Just be sure you take proper safety precautions and speak with an expert before you go.

Snowboarding/Skiing

These are bonafide winter classics. Whether it's a lifelong hobby or a bucket list item you're dying to check off, skiing and snowboarding can't be beaten.

Snowshoeing

Enjoying nature on foot isn't just a summer activity. Snowshoeing gives you the opportunity to get some winter exercise and a great view to match!

Ice Skating

On a lake or in a rink, you can find a place to skate nearly anywhere. Grab a pair of skates and get back on the ice this winter!

Fat Tire Biking

Hit the slopes in a whole new way with a fat tire bike! The design keeps you from sinking into the snow and is a great alternative to skiing and snowboarding for the ultimate adventure.

Sledding

Sledding down a hill is a dear childhood memory for many and a great activity for parents, but adults can get just as big a thrill.

Build a Snow Fort

A snow fort isn't done until it has snow protection. Be sure to arm up with plenty of snowballs before you're raided by the enemy!