Mortgage News>>Aaron VanTrojen, CEO's You Should Know, iHeartRadio
Recently Our CEO Aaron VanTrojen sat down with Billy Harfosh for the iHeart Radio Segment,"CEO's You Should Know." As part of iHeartRadio's commitment to the communities they serve, they are introducing CEOs You Should Know, a monthly program feature that profiles the businesses that drive the valley's economy hosted by Billy Harfosh.
Aaron recounts the catalyst that prompted the creation of Geneva Financial. "In 2006, my former employer sold his company to a large bureaucratic corporates mortgage bank. And I realized very quickly that I wasn't wired for that. I wasn't going to work for that type of institution. And so my hand was kind of forced to do my own thing, which is why I started my own company." Aarons vision for Geneva was to create a company that was removed from the traditional corporate feel, full of layered management and hands-off leaders. Geneva has successfully cultivated an environment of good humans that pride themselves on being transparent and willing to jump in to help one another out.
When discussing Geneva's growth, which has exploded as of late, VanTrojen remarks "The plan wasn't the scale at all. When I started the company in 2007, it was just for me and a small group of people that were working with me at the time. And we just needed to do something different. The industry was going through turmoil in 2007-2008. So we spent several years just in a kind of a survival mode, just getting through the financial collapse that we were as a country we were dealing with, and most of our growth hasn't happened until the last few years…And the growth that we've experienced, the recent has been largely organic people just you're attracted to what we have to offer."
In the last three years Geneva has experienced expansive growth across the nation, now licensed in 46 states across the US. Geneva has received many accolades including #1 Best Mortgage Lender by Ranking Arizona as well as National Mortgage Professional Magazine Top Mortgage Employer 2021. For those looking for a career within the mortgage industry click here.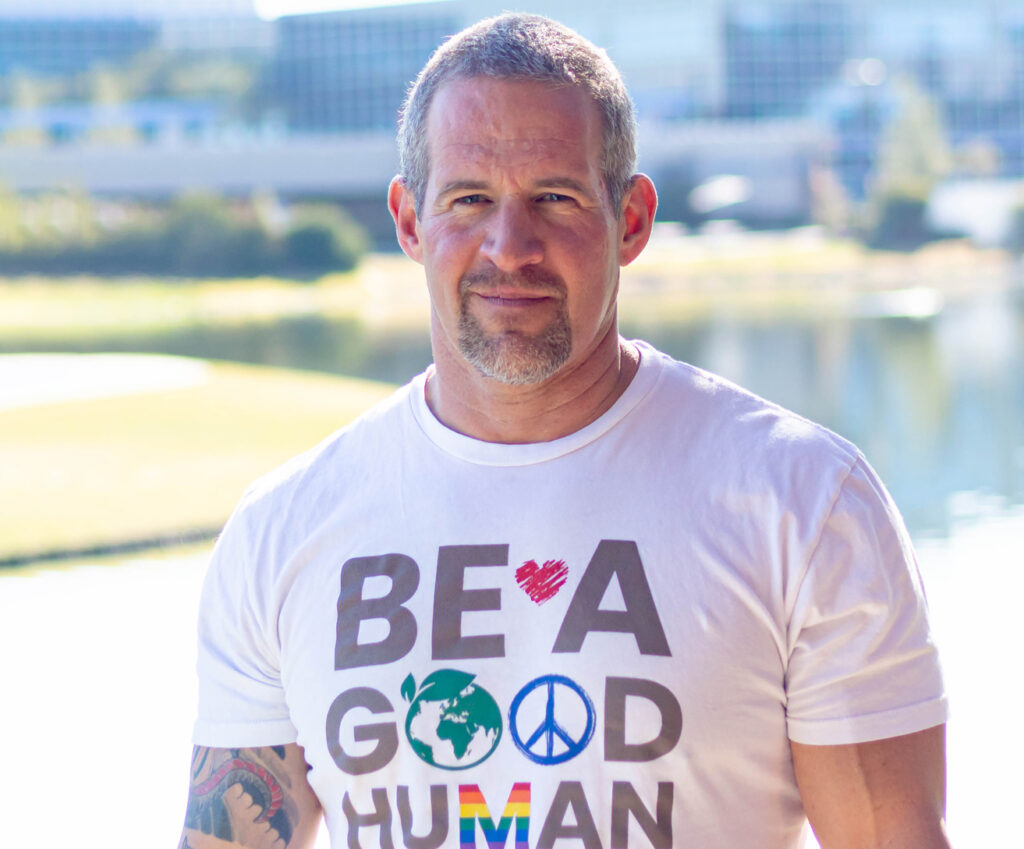 Addressing the automation of the home loan and advancing technologies that are readily available in everyday life, VanTrojen touched on the human aspect that Geneva was founded on "It's been a real push for our industry, as well as all industries to move toward automation. And the unfortunate part of moving toward automation is that you lose the customer service, the human aspect of the transaction, But we don't forget the human aspect of it. Humans First" As a company we consistently strive to humanize both the employee and customer experience.
Billy Harfosh asked for the story behind "Be A Good Human" where CEO Aaron VanTrojen explained "My parents didn't teach me how to become a mortgage banker. They taught me how to be a good person and to take care of other people. That's what was instilled that into me at a very early age. And one of the reasons why I wanted to be a civil servant, the be a good human was coined actually, by our CMO, James Polinori, due to an interview when I interviewed him to work for our company, he was trying to figure out who we were as a company, and I kept telling him, you know, he's like, What are you looking for when you're trying to grow your company? What are you looking for? And I said, first and foremost, any good people- you know, I don't care how productive they are that they need to be good people."
Through our Be A Good Human initiative, we had had the chance to partner with many incredible organizations and help aid those in need within the communities we serve. To learn more about our Be A Good Human initiative click here.

FIND A LICENSED MORTGAGE LOAN OFFICER
Homes for Heroes & First Responder Mortgages