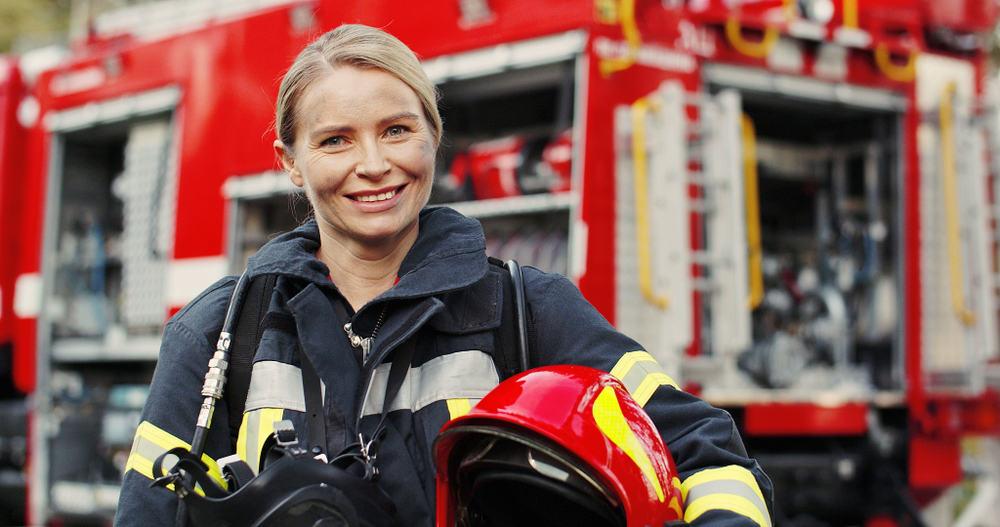 Yes!
Firefighter Mortgages are legit. There are several programs we offer that specifically benefit firefighters with home financing.
Firefighters are eligible for a product exclusive to their profession that helps them achieve homeownership. This nearly nationwide* program is designed to provide down payment assistance equal to 2% of the purchase price to a wide variety of eligible borrowers.
PROGRAM HIGHLIGHTS
A simple one-step process: the application is streamlined for the borrower, using the 1003 they have already completed!
•DPA is a grant equal to 2% of the purchase price
• May be combined with up to 6% seller concession for closing costs
• No resale or borrower repayment restrictions
• Minimum qualifying credit score: 580
• Can be used with the FHA 203(b) program or any of our FHA renovation programs, as well as the One-Time Close program
*Not available in Hawaii and Washington
ELIGIBLE BORROWERS (Any one of the following)
• Total borrower's income is equal to or less than 140% of the median area income
• First-time home buyers
• Any borrower on the loan application who is a current, retired volunteer, or non-paid: – First Responder: police officer, firefighter, public safety officer, paramedic, or emergency medical (EMT), including volunteers or similar – Educator – Medical personnel: nurse, doctor, phlebotomist, health ambassador, or hospital, American Red Cross worker, or similar – Civil servant in a federal, state, or local municipality – Military personnel
---
As you may already know, May is heroes month at Geneva Financial! It is our honor, privilege, and frankly, duty to recognize everyday community heroes across the nation. That is why, all year round, we offer an incredibly unique array of products to serve community heroes, including a product designed for firefighters! Also during the month of May, we are collecting nominations and donations for our Geneva Gives Hero of the Year – get details at www.GenevaGives.com or simply nominate your hero by clicking the image below:

Please reach out to me if you or someone you know would like to know more about this incredible product!
Check out our free mortgage calculators to test your scenarios: