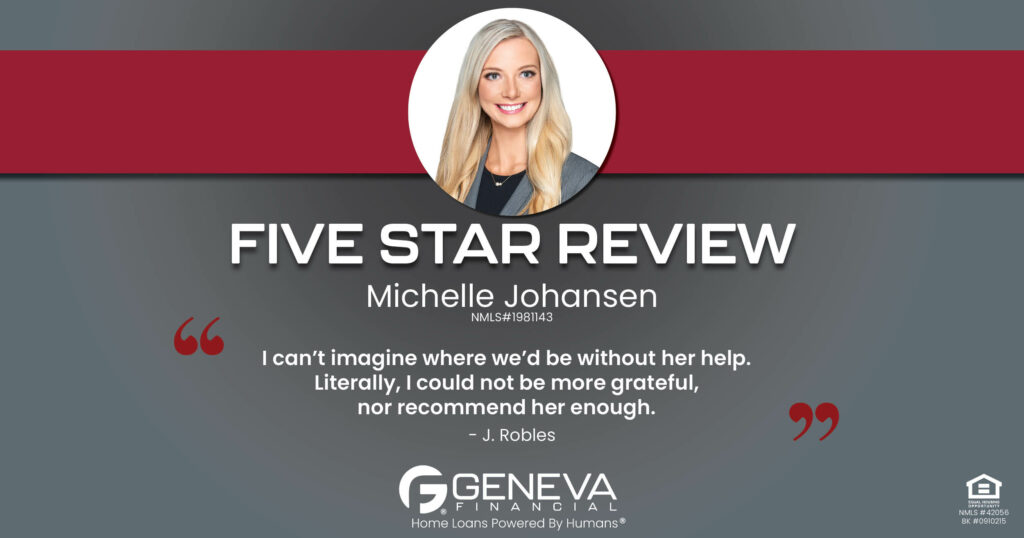 Branch Manager Review
Portland, OR September 16, 2022
Like many people over the last few years, my family has been struggling with loss and their comorbid financial dilemmas. My father passed and I was put into a difficult position juggling responsibilities to probate, my siblings, and his side of our extended family – all of us dealing with our own issues. I decided to use the equity in my home and was recommended to a distant cousin who had to forward me to another person because of state technicalities. I couldn't be more grateful, because it sent us to Michelle.
Michelle made every effort to take care of me and my family, using an incredible amount of professional and personal knowledge to advise us beyond just trying to get a loan. She was also very upfront and honest about what would be best for us. Over months, when it became clear we couldn't use any of the company's options (understandably), she hand-delivered us to other contacts who were just as exceptional as she is, and ultimately put us in a much better situation. Over all this time, she was patient with my ignorance and scattered moments, transparent and diligent with the process, resourceful and demonstrative with her expertise, and dedicated to doing what was best for us. I can't imagine where we'd be without her help. Literally, I could not be more grateful, nor recommend her enough.
Michelle Johansen (NMLS#1981143) serves the states of Arizona, California, Florida, Maryland, Massachusetts, Michigan, New Jersey, North Carolina, Oregon, Texas, Virginia, and Washington for purchase, refinance, FHA, VA, USDA, renovation loans, debt consolidation, mortgage refinancing, down payment assistance, and more mortgage options.
Michelle Johansen can be reached at:
503-551-7988
About Geneva Financial
Founded in 2007 by Aaron VanTrojen, Geneva Financial (NMLS 42056) is a direct mortgage lender headquartered in Chandler, Arizona with more than 130 branch locations nationwide. Our mission at Geneva Financial is to approach every aspect of our business from the "inside-out". With a culture-forward mindset, we focus on our loan originators and support staff first in order to ensure an unbeatable experience for our customers.

Our Core Values were created as a daily reminder to operate with the inside-out approach in mind. Core Value #1 is the backbone of all our Core Values, our mission, and our brand vision: Home Loans Powered by Humans®. Geneva Financial offers Home Purchase, Conventional, FHA, VA, USDA, Refinance, Reverse, Jumbo, and Condo Financing as well as Down Payment Assistance Programs, Low Credit, First-Time Homebuyer Programs, Physician Loans, Renovation Loans and Hero Loans for First Responders, Police, Firefighters, Nurses, and Teachers. Learn more about Geneva Financial Mortgage Home Loans at www.GenevaFi.com