Home>> Cooler Ready Poolside Cocktails
Get into vacation mode with this refreshing poolside cocktail! Whether you are actually on vacay or in your own backyard this coconut watermelon cooler will transport you to paradise with one sip. Recipe brought to us by The Inspired Home.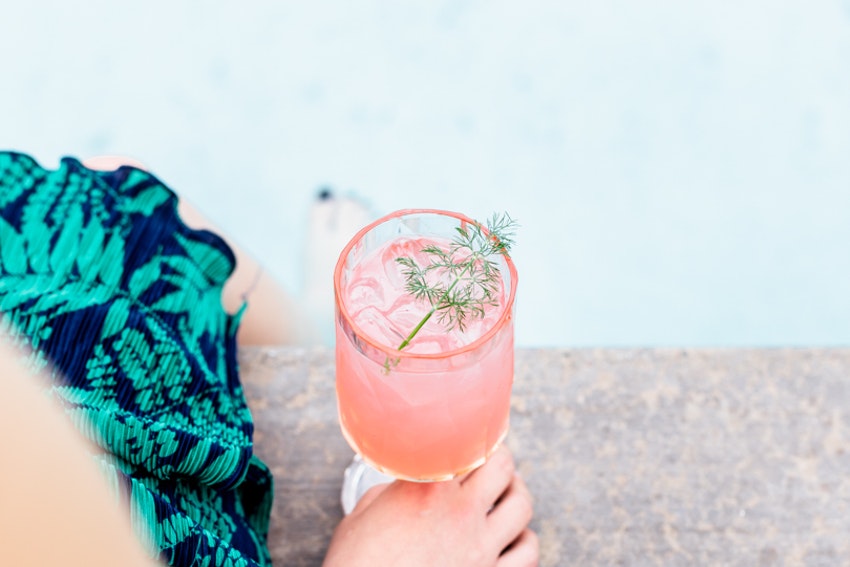 ---
Coconut Watermelon Cooler
Ingredients:
6 oz vodka
8 oz coconut water
4 oz fresh strained watermelon juice
2 oz fresh strained lime juice
Instructions
Combine all in sealed container and chill in fridge for at least an hour (but no more than 6). When ready to serve, shake the container vigorously to create body (I use a swing top bottle from Bormioli Rocco) and pour into glasses packed with ice.
PRO TIP: I love using St. George Spirits Green Chile Vodka in place of the plain stuff. If you like peppers, give it a shot!
NUTRITION PER SERVING
Serving Size – 1 cocktail
Calories – 125
Carbohydrate – 6.7g
Cholesterol – 0mg
Fiber – 0.7g
Protein – 0.7g
Fat – 0.1g
Saturated Fat – 0.1g
Sodium – 65mg
Sugar – 5.1g