Home>> Hawaiian Pizza Chicken Meal Prep
Looking to switch up your standard chicken lunch and experience a blast of flavor? This Hawaiian chicken recipe is perfect, and you can prep this for lunch throughout the week.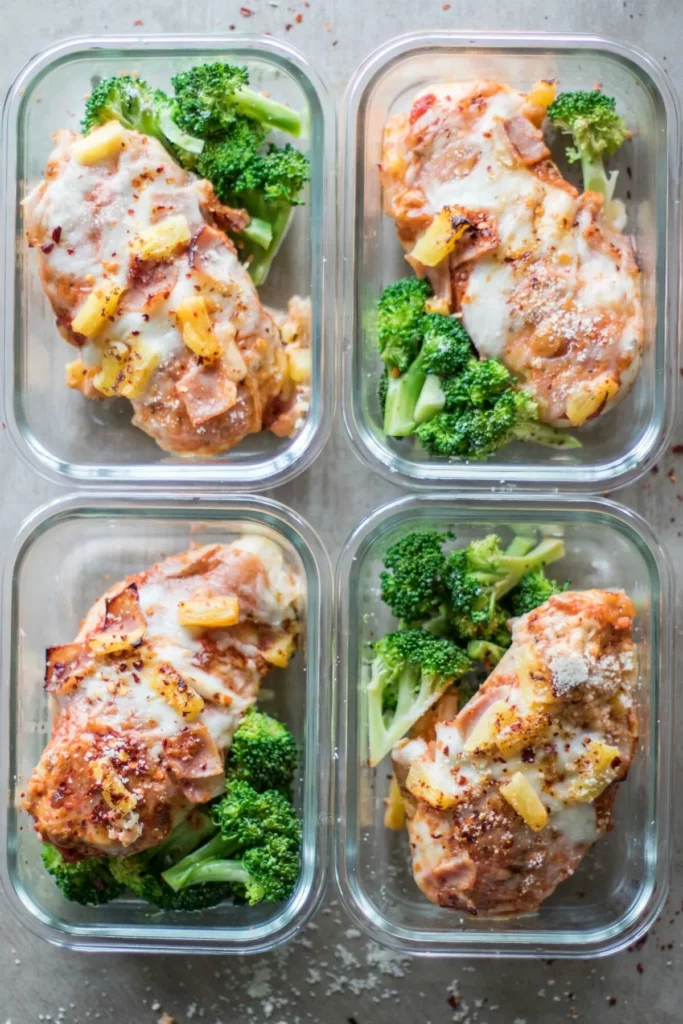 ---
Ingredients:
4 medium Chicken Breast *Nutrition calculated using 1 pound
1 tbs Italian seasoning
salt & pepper to taste
3/4 cup pizza sauce
1 cup Shredded Mozzarella Cheese *we used full fat
1/2 cup Canadian bacon or ham chopped
1/2 cup pineapple diced
parmesan & red pepper flakes for garnish, optional
2 cups Broccoli steamed
Instructions
Dough
Preheat oven to 425 degrees F.
Add chicken breasts to a baking dish, and season both sides with sea salt, pepper, and Italian seasoning.
Bake chicken for 18 minutes, until it's slightly undercooked.
Top chicken breasts with pizza sauce, sliced or shredded mozzarella, ham and pineapple. Return to oven to bake for another 10-12 minutes, until the cheese is starting to brown and bubble.
Serve with steamed broccoli.