What is a Mortgage?
If you have been in the market for buying a home you've probably heard the word 'mortgage' thrown around a thousand times but do you really know what it means?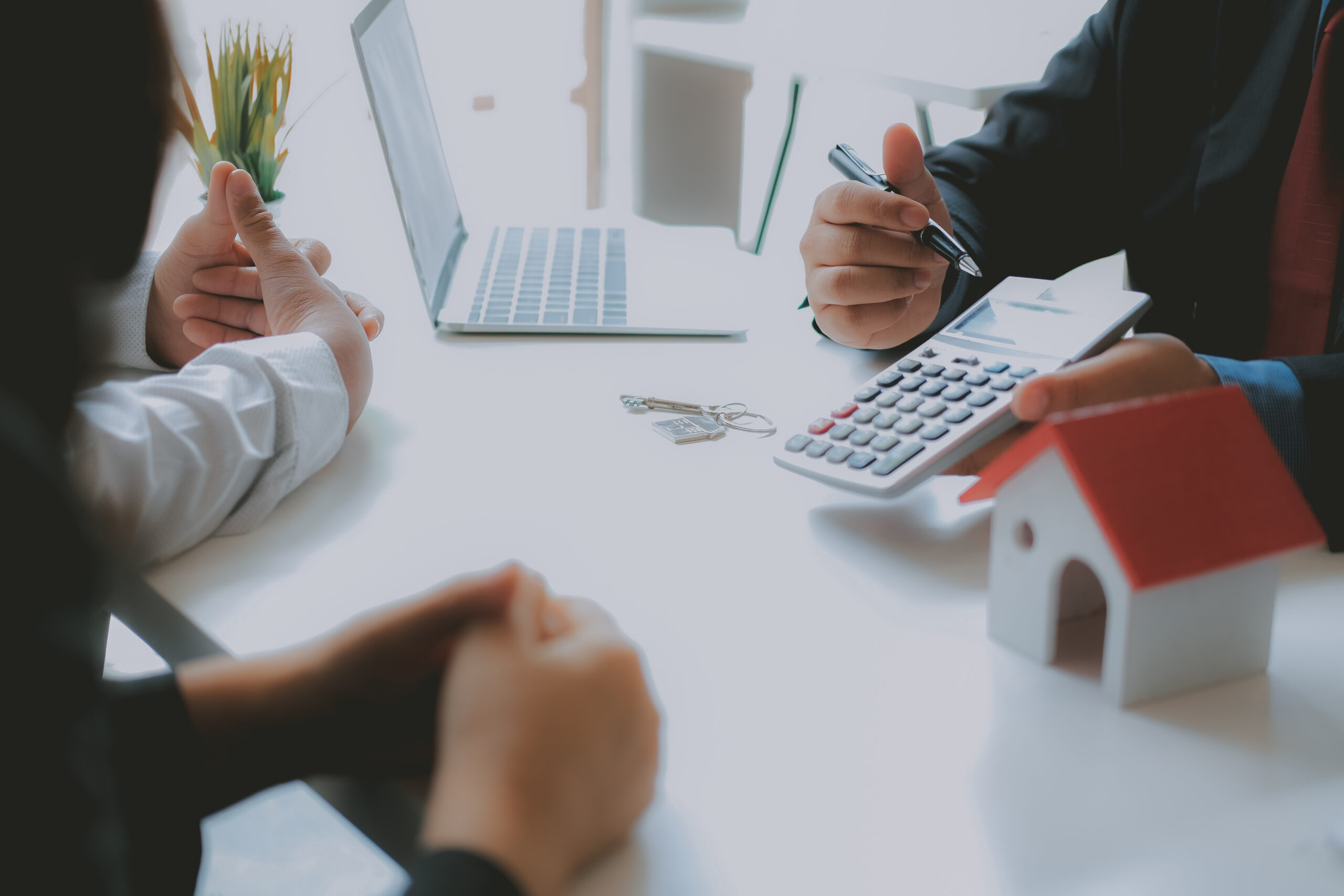 A mortgage is a type of loan that is used to purchase or maintain a home, land, or other types of real estate. The borrower of the mortgage loan agrees to pay the lender over time, typically in a series of regular payments plus interest.
Seems simple enough, but there are several different types of mortgage loans to suit different situations, from FHA to Conventional to VA and more. What do these terms mean and how do you find the right mortgage for you? Read this article to learn all the mortgage basics so you can go into your home search with confidence.
What are the different types of home loans?
An FHA Loan is a mortgage that's insured by the Federal Housing Administration. They allow borrowers to finance homes with down payments as low as 3.5% and are especially popular with first-time homebuyers. These loans are designed for low to moderate-income borrowers.
A Conventional Loan is a loan that is not backed by a federal agency but instead backed by private lenders such as banks and mortgage companies, or government-sponsored entities like Fannie Mae or Freddie Mac. This type of loan may feature a lower down payment than other loan types and have terms that typically range from 10 to 30 years.
A VA loan is designed specifically for veterans. VA loans should only be issued by a VA-approved lender and are guaranteed by the federal government. There are several VA options available depending on the needs of the borrower: a Purchase VA Loan, VA IRRRL ( VA Interest Rate Reduction Refinance Loan), or VA Cash-Out Loan
What are the minimum requirements?
FHA
The home must be the borrower's primary residence
FICO® score at least 580
Borrower must have steady income and proof of employment
MIP (Mortgage Insurance Premium) is required
Debt-to-Income Ratio below 43%
Minimum 3.5% down payment
Conventional
Primary residence or investment
Minimum 600 credit score
No issues with bankruptsy or foreclosure in the last 7 years
Debt-to-Income Ratio below 45%
Minimum 3% down payment
VA
Must either be military or the spouse of a service member who was killed in the line of duty
Must have served 181 days during peacetime, 90 days during wartime, or 6 years in the Reserves or National Guard
No down payment as long as the sales price isn't higher than the home's appraised value
No VA Loan Limit (for more information regarding VA Loan Limits please click here)
No need for private mortgage insurance (PMI) or mortgage insurance premiums (MIP)
Fewer closing costs, which may be paid by the seller
No penalty fee if you pay the loan off early
What loan terms are available?
A loan term is the set length of time you commit to paying page your loan. There is a variety of loan terms available when obtaining a mortgage. The most popular is a 30-year mortgage with the next most common being the 15-year mortgage. The difference between the two is the length of the loan. A 15 year will be paid off in 15 years, and typically these come with a lower interest rate. Due to the length, the borrower often pays significantly less in interest over time. A 15-year mortgage however will come with a higher payment than a 30-year loan.
Neither option is necessarily better than the other. It simply depends on your individual circumstance.
What upfront costs need to be considered?
There are a few costs associated with the home buying process, and we will break them down below.
The most common fees associated with purchasing a home are the appraisal and inspection fees. In order to determine the value of a home, a third-party appraisal is almost always required. This fee can range in price anywhere from $300-$1000 dollars.
A home inspection is usually required to determine the livability of the home. Home inspectors look to make sure the home is structurally sound. An FHA Home inspection will typically be more strict than other loan types.
A credit report is required to move forward with the loan process, and the process of pulling credit usually results in a fee. This fee is typically less expensive ranging from $50-$100.
Lending origination fees are typically a flat fee paid to the lender composing your loan.
Title fees are required fees that are paid to the title company, such as the title search fee and the cost of title insurance usually required by the lender.
HOA fees may be required if the home you are purchasing has a Home Owner's Association. Some HOA's require you to "join" which usually comes with a fee that needs to be paid upfront.
Other fees may come up during the loan process, each fee will be outlined on your Loan Estimate form. It's important to consult your licensed loan professional if you have any questions on any of these items.
How much could you afford with what you're paying in rent?
See home much home you could get with what you're paying in rent with this interactive calculator:
What are the advantages of each loan type?
Conventional
More options
No mortgage insurance if you put more than 20% down
Cancel existing mortgage insurance at 80% LTV
Better rates depending on credit score
Down payment can be a gift
Seller allowed to contribute towards closing costs
No upfront funding fee or loan origination fee like with a VA loan
FHA
Backed by the government
Required minimum 3.5% down payment
Allows for credit scores as low as 580, or even lower with a higher down payment
Designed for low to moderate-income borrowers
VA
No down payment
No mortgage insurance
Minimum credit score requirement can often be much lower than with a conventional loan
Competitive mortgage rates
Mortgage Insurance
One important item to remember when deciding on loan type is that with some you may be responsible to pay a Mortgage Insurance Premium (MIP). A Mortgage Insurance Premium is an additional cost that you will incur on top of your principal and interest (usually wrapped into your mortgage payment on a monthly basis). VA loans and some Conventional loans will not require you to pay a MIP.
The cost of MIP is dependent upon your loan term, loan size, and down payment.
What documents are needed for a home loan?
Documentation may vary per individual but you can anticipate a certain set of documentation to be required for almost any loan. Usually, you will need to provide:
Last 30 days of pay stubs.
Last 2 years of Federal Tax Returns with schedules or business expenses if filed with the returns for 2018 & 2019.
Last 2 years of W-2s or 1099's
Clear photo image of your Driver's License.
60 days of bank statements, all pages even if the last page states intentionally left blank.
Last statement from any 401k, investment or retirement accounts, all pages.
How to apply?
Your first priority is determining which loan option is best for you. A variety of factors may play into this decision so we always recommend starting your home buying journey by sitting with one of our licensed loan professionals to discuss your options. Click HERE for a list of defined mortgage terms to boost your homebuying vocabulary.
Check your credit report to ensure it is free of errors and that your score strong enough for a loan.
Get pre-approved. A mortgage pre-approval is a letter from a mortgage lender indicating you (the homebuyer) is eligible to borrow up to a certain amount of money and will evaluate your creditworthiness to be approved for a home loan. You should get pre-approved BEFORE searching for homes. It will give you a better idea of the price range you should be looking in. This will also give you a leg up when submitting an offer on a home.
Gather the required documentation we discussed above and you should be ready to start on your homebuying journey!
Just as important as your plans before you get a mortgage are your plans for afterward. Be sure to check out these restrictions before the closing process to ensure your finances are prepared.
No loan type is perfect for everyone. Speak with a licensed loan officer today to discuss the pros and cons and find out what program is right for you.
Want to see what your home payment might look like? Use our mortgage calculator below:
FIND A LICENSED MORTGAGE LOAN OFFICER
Homes for Heroes & First Responder Mortgages