Home>> Pumpkin Dump Cake
This pumpkin dump cake is as easy as it sounds! With pumpkin, cinnamon, pecan, and more this dump cake will surely satisfy your fall sweet tooth! Brought to us by Lil Luna, this simple and easy recipe is great for everyone to make!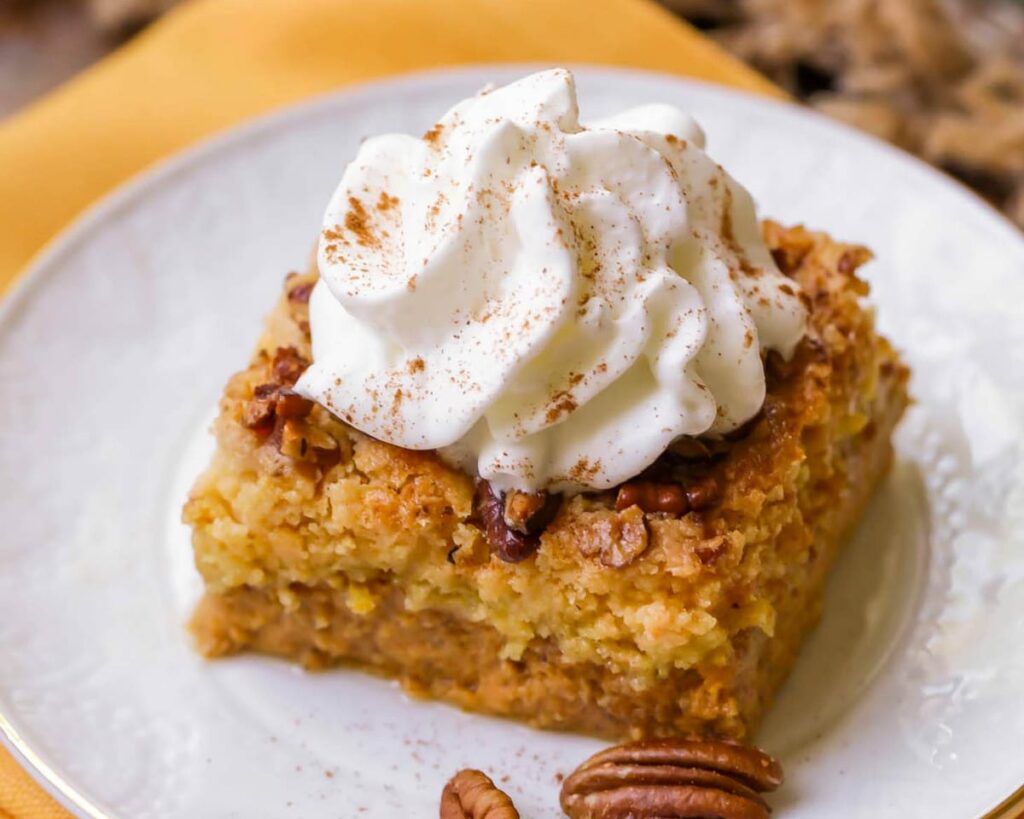 ---
Ingredients for Pumpkin Dump Cake:
30 oz pumpkin canned
16 oz evaporated milk
1 tsp ginger
1/2 tsp ground cloves
1 cup sugar
4 eggs
2 tsp cinnamon
1 package yellow cake mix
1 cup chopped pecans
3/4 cup butter
Instructions:
Preheat oven to 350.
Mix pumpkin, milk, ginger, cloves, sugar, eggs and cinnamon in a large bowl. Pour into a greased and floured 9×13 pan.
Sprinkle cake mix and chopped pecans on top.
Cut butter very thin and cover all over cake mix.
Bake for 1 hour and serve warm with whipped cream. ENJOY!