Home>> Trending Cinnamon Rolls with Heavy Cream
Meant for breakfast but perfect for dessert, these cinnamon rolls have been trending like crazy on TikTok, and for good reason. Ooey, gooey, and delicious, this rendition of the trending cinnamon rolls are brought to us by Mommy Mouse Club House.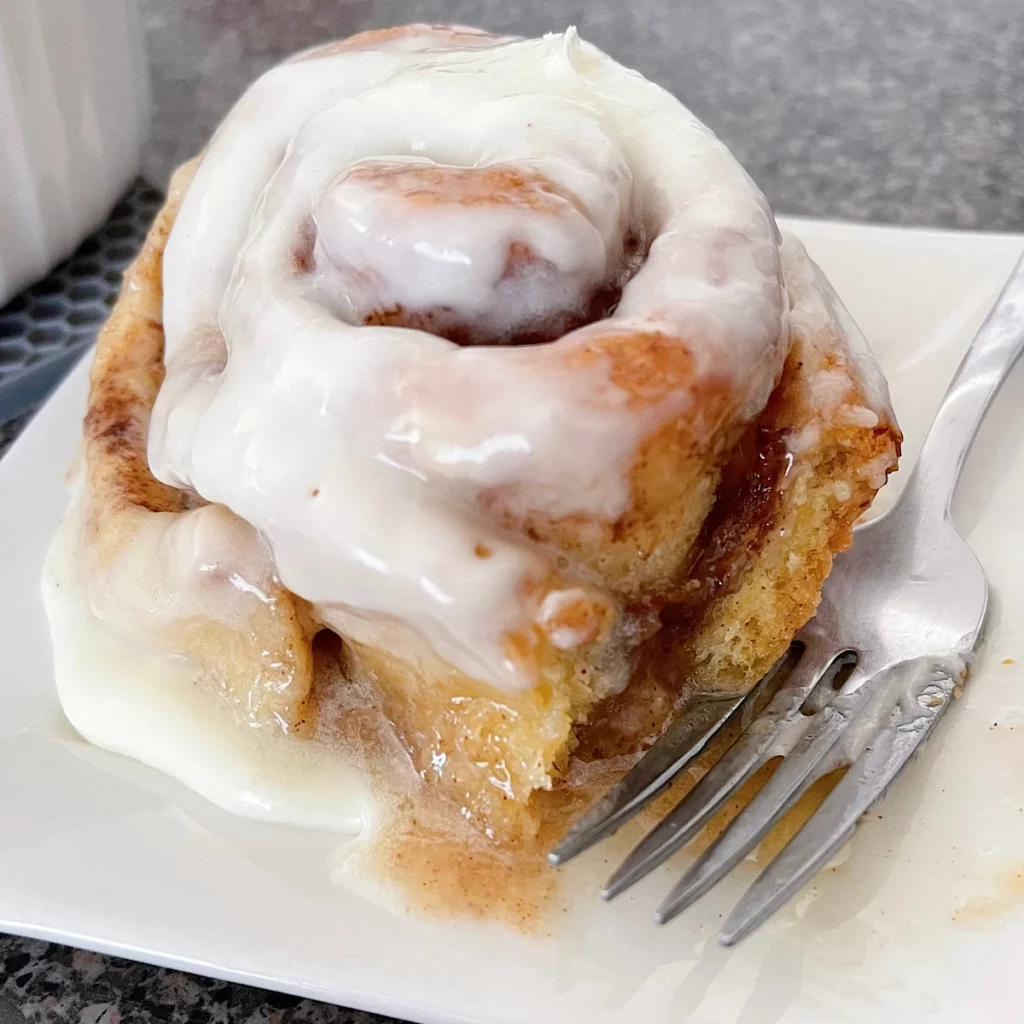 ---
Ingredients
1 Package Cinnamon Rolls (Like Pillsbury)
1/2 Cup Heavy Cream
1/4 Cup Butter, melted
1/2 Cup Brown Sugar
1 Teaspoon Cinnamon
1 Package Cream Cheese Frosting (Like Betty Crocker), optional
Instructions
Spray a baking dish with nonstick cooking spray and arrange the cinnamon rolls with space between each roll.
Pour 1/2-3/4 Cup of Heavy Cream over the cinnamon rolls, making sure to fill in the gaps between the rolls.
In a small mixing bowl, combine the melted butter, brown sugar, and cinnamon. Drizzle the mixture over the cinnamon rolls.
Bake the cinnamon rolls according to the package directions. I baked mine at 350 degrees for about 30 minutes.
Remove the cinnamon rolls from the oven and top them with the included icing, and extra cream cheese frosting if desired. Serve warm.