Home By Geneva >> Easy Fall Decor Swaps
Fall is right around the corner. For many of us, #fallvibes are everything. Want to get a jump start on decorating for fall? We've got easy swaps you can make to add a sprinkle of pumpkin spice spirit to your home!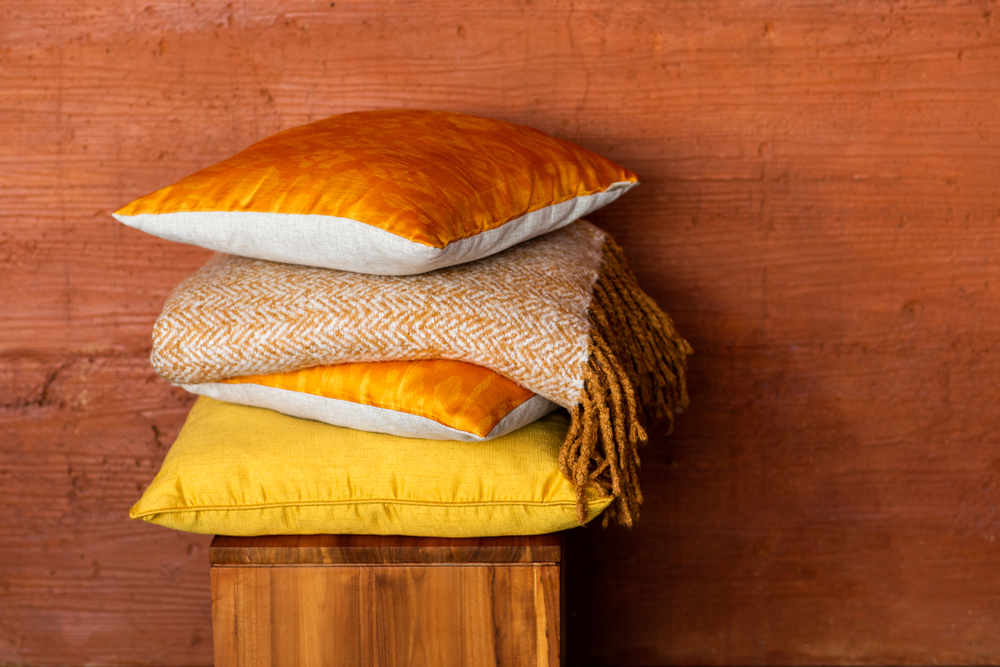 Re-decorating your home can sometimes be overwhelming for a new season. But we've got simple swaps you can make to channel all the #fallvibes
Pillows

Throw pillows on your couch, bed, chairs are one of the easiest ways to swap out for the season. Choose tones that encapsulate the season. Many stores such as At Home and HomeGoods have aisles with color coded pillows of all shades. Pottery Barn recently released their fall lookbooks to get you inspired!
2. Bedding
Swapping out your bedding can be an easy way to decorate for fall, and refresh your space. Choosing warm neutral tones also means you can use this bedding for fall and winter!
3. Throw Blankets
Throw blankets are a great way to add texture, or layers to create the comfy fall spirit. Throw blankets are a great addition to the corner of a couch, sprawled across your bed, or over a comfy reading chair.
4. Florals
Swapping out your florals for fall-colored arrangements is a simple swap! Choose the colors that make you happy and the arrangements that encapsulate what fall means to you!
5. Entry Way Swaps
Making a few inexpensive swaps to your entryway can completely transform your home.
Try these easy fall decor swaps to get your home ready for the new season! Share them to social and tag your new fall decor with #GenevaFallDecorSwap