Home>> Holiday Deluxe Variety Gift Wrapping Packs
Organize your wrapping station this winter with a paper-to-tag set for long-planned and last-minute gifts. Take your pick for under-the-tree nostalgia from gnomes to the countryside based on these favorite textile patterns, and all originally hand drawn by in-house artists.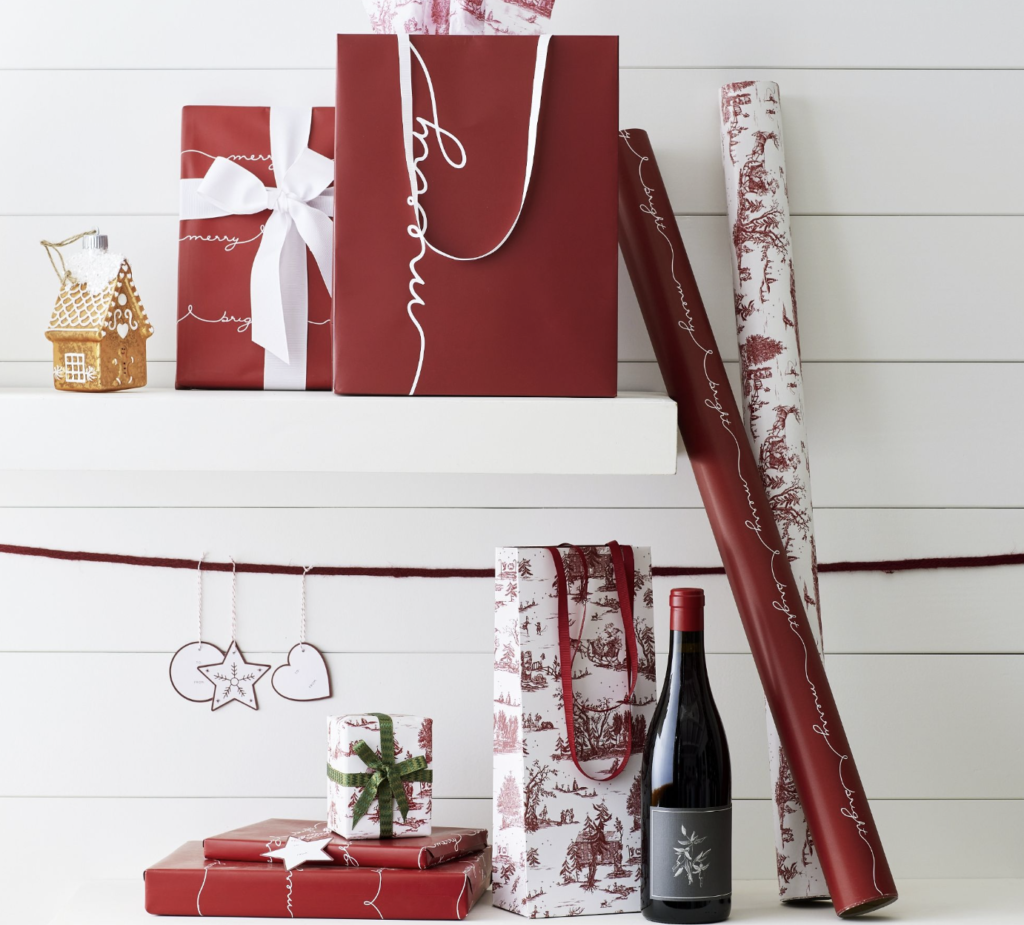 Details
Bags are made from paper with polyester carry handles.
Available in Peanuts™, Christmas in the Country, Forest Gnome, Merry Toile, or North Pole.
2 Sheets of tissues paper is included in each bag.
Each set includes: Gift Bag Set with 2 tissue papers, 2 rolls wrapping paper, 2 wine bags with 2 tissue papers per bag and 12 gift tags (4 of each design).
Imported.
© 2022 Peanuts Worldwide LLC
Reviews:
★★★★★
Love the color options, this makes my Christmas wrapping a breeze.
★★★★★
I love being able to have everything I need for Christmas with one purchase.
★★★★★
Love how these are color-coordinated, it's such a big hit!
★★★★★
Definitely recommend it, you will have no regrets!
We have a plethora of articles with everything from Diy, Style Tips, Recipes, Renovation, Decor, and more. Check out HomebyGeneva.com