Home>> Pesto Eggs and Toast
This viral TikTok recipe for pesto eggs is wildly flavorful. The eggs are fried in a layer of pesto sauce and served with a spread of goat cheese on some crusty toast. Brought to us by this health table.
This recipe is easy to make and results in a wonderful breakfast or brunch!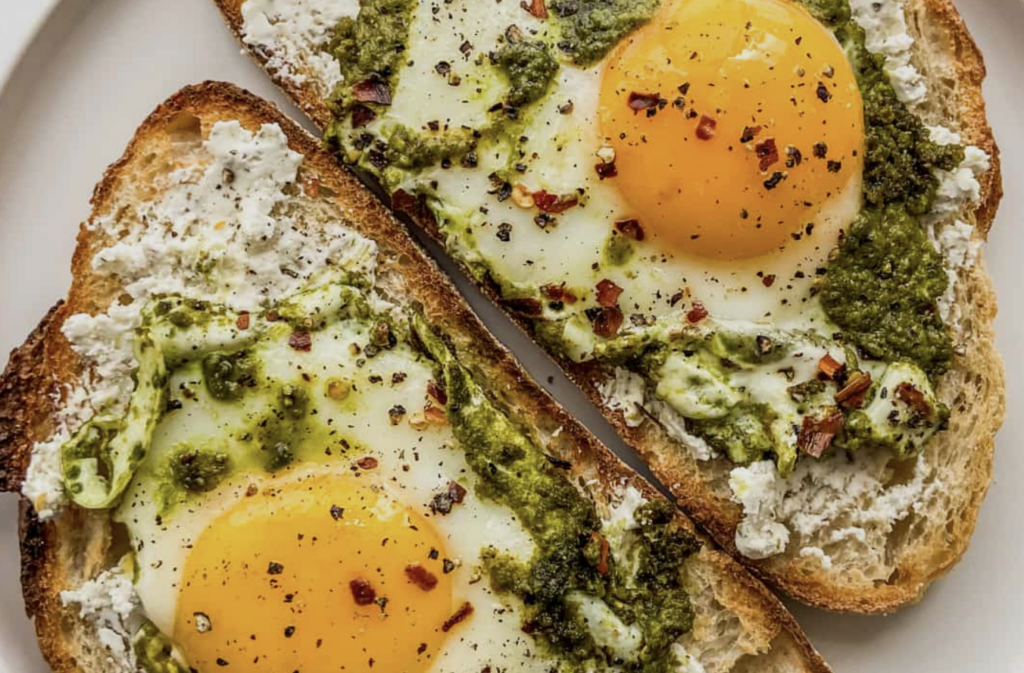 ---
INGREDIENTS
2 tablespoons pesto
2 eggs
pinch of kosher salt
pinch of ground black pepper
pinch of red pepper flakes
2 pieces sourdough bread
2 ounces herbed goat's cheese
INSTRUCTIONS
Heat a medium frying pan over medium heat. Once hot, spread the pesto in a thin layer across the pan.
When the pesto is warm, crack the eggs into the pan. Sprinkle with salt, pepper, and red pepper flakes. Cook the eggs for 4 to 5 minutes or until the whites are set and no longer translucent.
Meanwhile, toast the bread and spread the goat cheese on it.
Remove the eggs from the pan and place them on the toast.
Serve immediately and enjoy!