Home>> Pinched Black Ceramic Vases
These earthenware vases have the look of beautifully organic pinched pottery but in a statement-making size. Each is finished in matte black and adds tactile simplicity to shelves and consoles.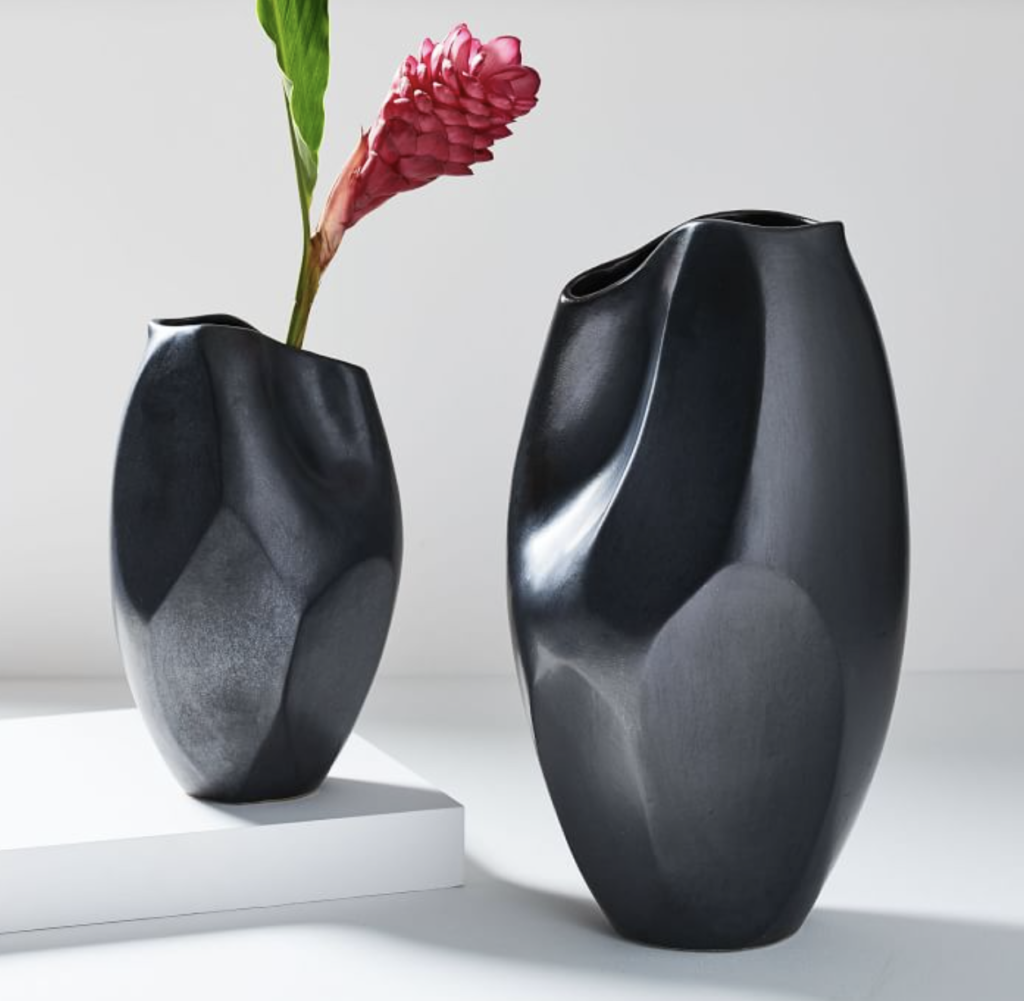 Details
Earthenware in a Matte Black finish.
Slip cast.
Sold individually.
Made in Vietnam.
Medium:6.1″diam. x 10″h.
Large:8″diam. x 14″h.
Reviews:
★★★★★
Love these vases. Perfect for styling year-round.
★★★★★
Very sleek yet these vases make a statement, very happy with my purchase.
★★★★★
High-quality!
★★★★★
Definitely recommend it, you will have no regrets!
We have a plethora of articles with everything from Diy, Style Tips, Recipes, Renovation, Decor, and more. Check out HomebyGeneva.com