Home>> Rosie Mirror With Hooks and Shelf
Form meets function with the Rosie Mirror. This arched mirror brings elegance to your entryway or mudroom and provides the chance for last looks before you leave. Use the five pegs and metal ledge to conveniently organize your everyday essentials.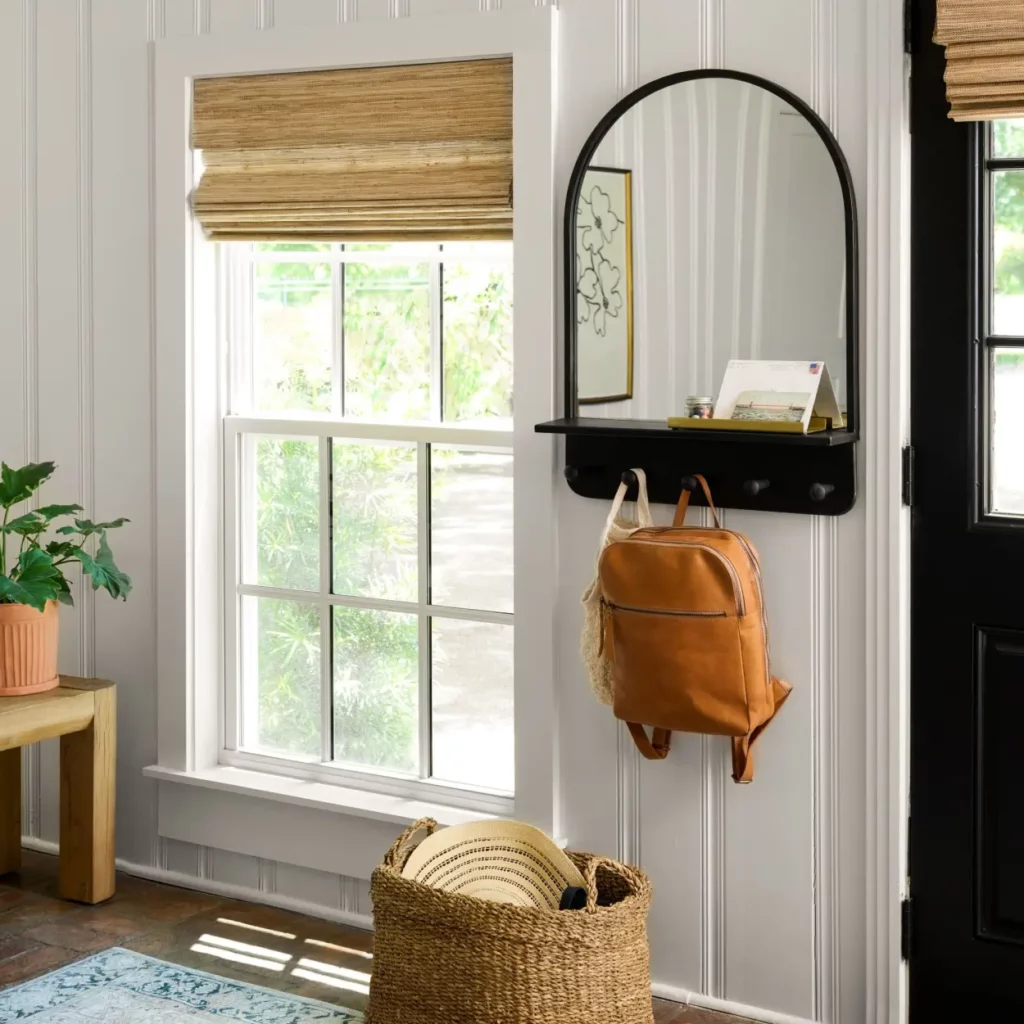 Reviews:
★★★★★
I missed out on this the first time So glad you restocked! It is a great statement piece in my entryway. Functional & elegant!
★★★★★
Great size, perfect distressing, and love the look in general!!
★★★★★
Exactly what I was looking for and it's great quality.
We have a plethora of articles with everything from Diy, Style Tips, Recipes, Renovation, Decor, and more. Check out HomebyGeneva.com