Home>> Terrain Angled Obelisk Chiminea
A strikingly modern addition to the patio, this geometric chiminea is constructed from a single piece of weathering steel, a heat-resistant steel alloy that develops a stable, rust-like finish when exposed to the elements.
– Raw, heavy-gauge COR-TEN (weathering) steel, sheet metal
– Small: 35 lbs; Large: 50 lbs
– Wipe down with cloth
– Outdoor use
– Pre-oxidized; may rust further with extended use or if left outdoors
– Imported
Small: 49″H, 17″W, 17″L
Large: 63″H, 22″W, 22″L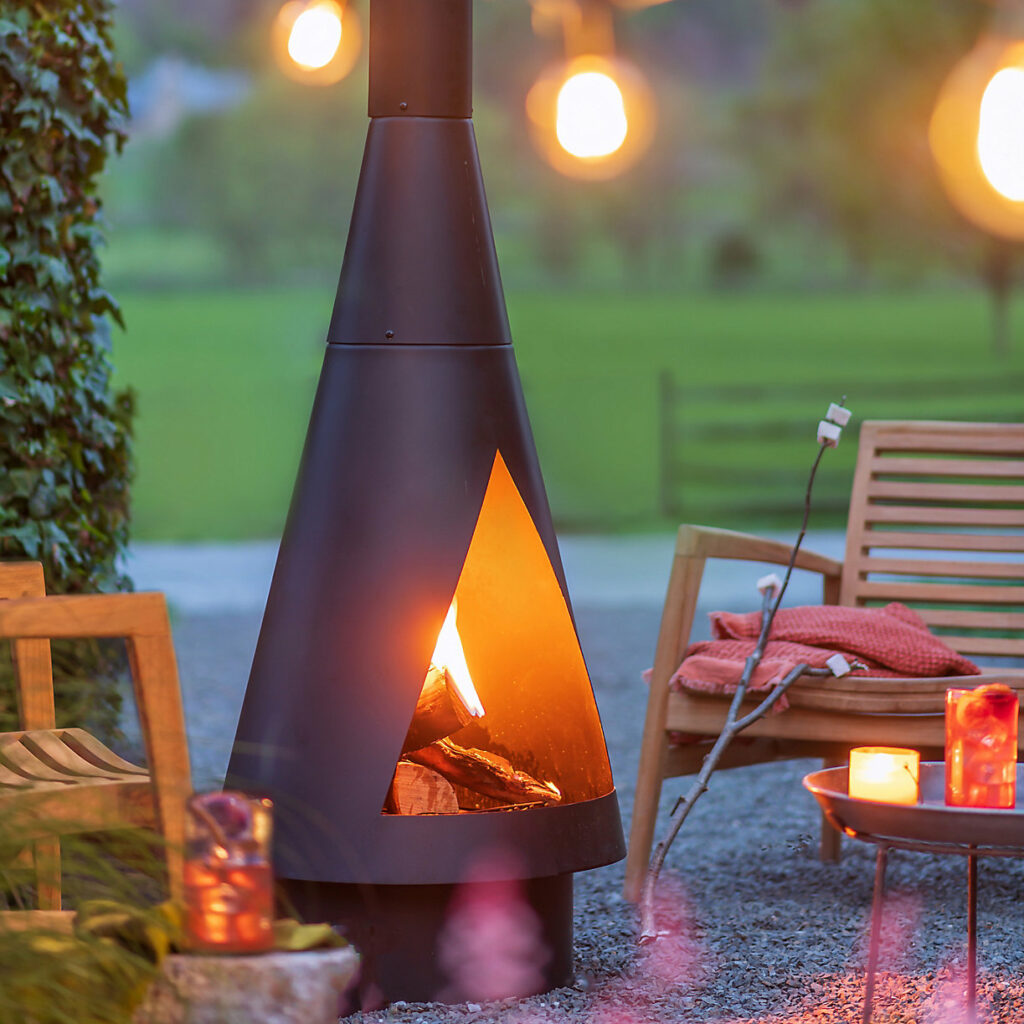 Reviews:
★★★★★
Owned for three seasons and purchased another size. Beautiful design on a flagstone patio. Vents smoke effectively in different wind conditions and takes only two logs to make a fabulous fire. Great value for money
★★★★★
I have a couple of corten steel oxidized planters, and the organic appearance really complements my garden. So, there was no doubt that I would like the appearance of this chiminea for a smaller patio area, but was a bit concerned that the quality might be lacking. Not so. It's everything that the other reviews mentioned, and I appreciate that the chiminea was already put together and unboxed upon delivery. It only needed to be placed. The oxidized color of mine is quite even in tone. I had to wait a couple of months due to supply chain backup, but there were frequent updates from customer service, and it was worth the wait.
★★★★★
This has a wonderful modern feel (I ordered mine in matte black). It's small enough to fit in tiny places but it looks amazing and really adds a nice warm touch to a space. Customer service and shipping is as also great to work with.
We have a plethora of articles with everything from Diy, Style Tips, Recipes, Renovation, Decor, and more. Check out HomebyGeneva.com