---
Get exclusive pricing and access to more products with Wayfair
BENEFITS
Access to products normally only available to contractors and interior designers
Discount and access across the entire Wayfair family, including All Modern, Perigold, Joss & Main and Birch Lane
Scroll to the bottom of this article to sign up for your account today!
---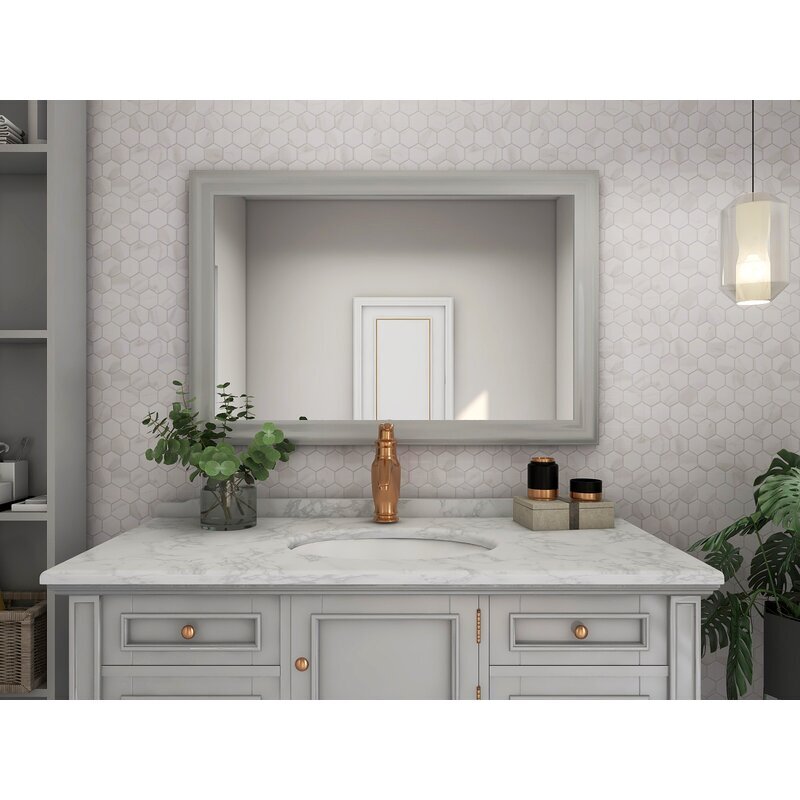 Value Series 2″ x 2″ Porcelain Honeycomb Mosaic Wall & Floor Tile
The Value Series Hexagon Porcelain Mosaic Tile in Matte Carrara will help make your home look clean, modern, and fresh for years to come. The value series line is perfect for those large spaces you want to look clean and elegantly, but want to achieve that effect at a great price. The porcelain tiles are thick and have a gorgeous matte finish, meaning they can be used on the floor of wet areas. This hexagon porcelain in Carrara has a neutral white color, which means it fits in perfectly with most interior designs. The hexagon shapes give it a modern feel, which means you won't need to change it for a long time. The tile comes on a mesh, making it easy to install and fit into those awkward or small spaces. This tile has a matte finish which means it is safe to use on the floor. The products are perfect for backsplashes, showers, accents, indoor walls, and can even be used for flooring.
***HINT: You may want to get your Pro Account setup with us before you click on "BUY NOW" to ensure you get the best pricing!
Sign up Wayfair Pro account below!