Home>> White Peach Sangria
The weather is getting warmer and there is no better way to end the day than with a cool, refreshing drink. This recipe uses ONEHOPE Sauvignon Wines and ONEHOPE Sauvignon Blanc, each of which gives back significantly to programs that benefit our planet. Brought to us by Chilled.
ONEHOPE Wines, is a great choice for Earth Day, as 50% of the profits from their Sauvignon Blanc go to the sustainability charity, SAVE OUR PLANET. For every bottle of Sauvignon Blanc, American Forests will plant a tree in a forest here in the U.S.
American Forests encourages the long-term sustainability of America's forests, restoring wildlife habitat and developing quality environmental education programs to assure that Americans today and in the future enjoy healthy, growing forests.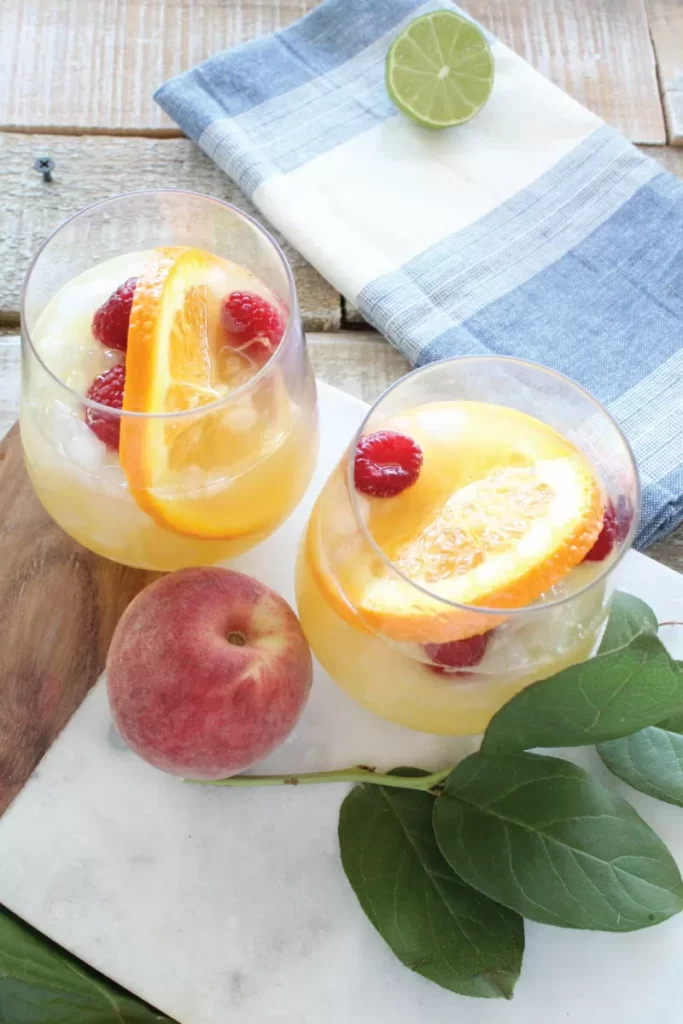 ---
INGREDIENTS
1 bottle ONEHOPE Sauvignon Blanc (half of the profits go to Save Our Planet)
1 bottle ONEHOPE sparkling wine (half of the profits go to End Childhood Hunger)
1/4 cup Grand Marnier
1 cup RaspberriesLime
Slices from 1/2 lime
Orange slices (1/2 large navel orange)
2 Ripe peaches (cut into wedges)
2 Apples (seeded and cut into slices)
Orange juice (from 2nd half of large navel orange or ~1/4 cup)
INSTRUCTIONS
Combine all ingredients in a sangria bar carafe and cover tightly.
Refrigerate for at least 2 hours and up to 24 hours.
Fill glasses with crushed ice and garnish with fresh orange slices, raspberries, and peaches.
Top with sparkling wine before serving (if desired).