Home>>12″ Zinc Christmas Nutcracker
A modern take on tradition, this black nutcracker decoration stands at attention in bold silhouette. Made of aluminum and iron finished in black zinc, the nutcracker brings a contemporary look to a beloved Christmastime figure. Pair the nutcracker with its taller counterpart or create a cadre of old and new with these traditional wood nutcrackers.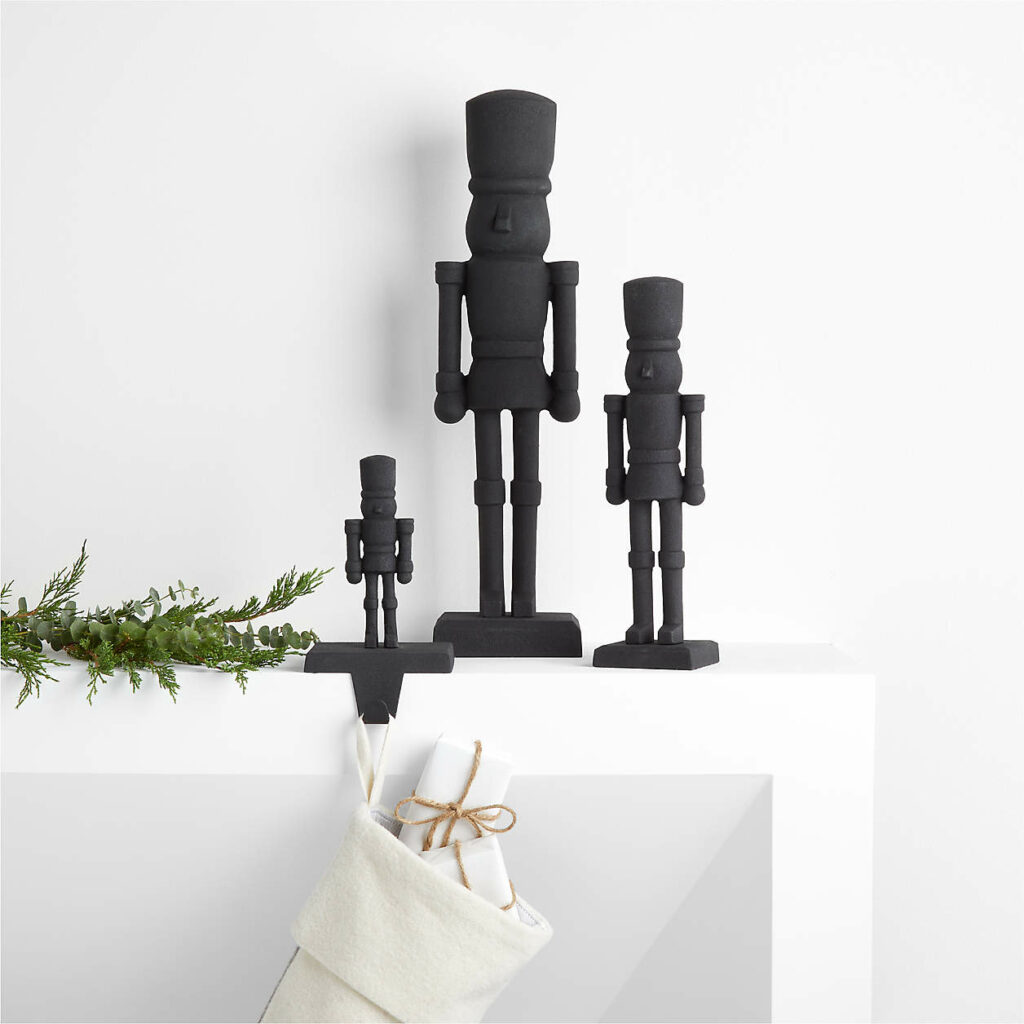 Details
12″ Zinc Christmas Nutcracker. 3.1″Wx4.75″Dx11.75″H
Aluminum and iron
Black zinc finish
Made in India
Reviews:
★★★★★
These zinc Nutcrackers are even better in person! So chic! They add the perfect touch to my Christmas. Love!
★★★★★
Absolutely love this piece! My home is mainly creams and blacks so my Christmas decor is always very similar to that. This nutcracker is super chic and very well made!
★★★★★
I had been searching for non-cheesy, modern Christmas decor since I renovated my office. After months of searching, this all-black nutcracker popped up and became the perfect holiday decor. Extremely professional and elegant.
★★★★★
I bought the smaller nutcrackers and absolutely loved them! I got so many compliments and love that they are simple, timeless and modern pieces for the mantle above our fireplace. I went back to buy the 18 in to decorate our entry way but they were sold out! I hope they are restocked next season.
★★★★★
Perfect for the holidays! I bought both the large and smaller one and they are so cute!!
We have a plethora of articles with everything from Diy, Style Tips, Recipes, Renovation, Decor, and more. Check out HomebyGeneva.com