Home>> America & Beyond Cane Handle Tote
Planning your first beach day of the Summer? This America & Beyond Cane Handle Tote is a must-have! Sturdy, spacious, and oh-so chic, this is one you won't want to miss.
Features:
Up-Cycled Cotton Tote Bag
Handwoven with handmade cane handles
Lined with an internal pocket
Subtle mix of silver lurex with natural cotton fabric
White yarn and silver Zari Mix Pom Pom Tassel
Made in 90% Cotton, 10% Lurex
Size: 22″ X 14.5″ X 7″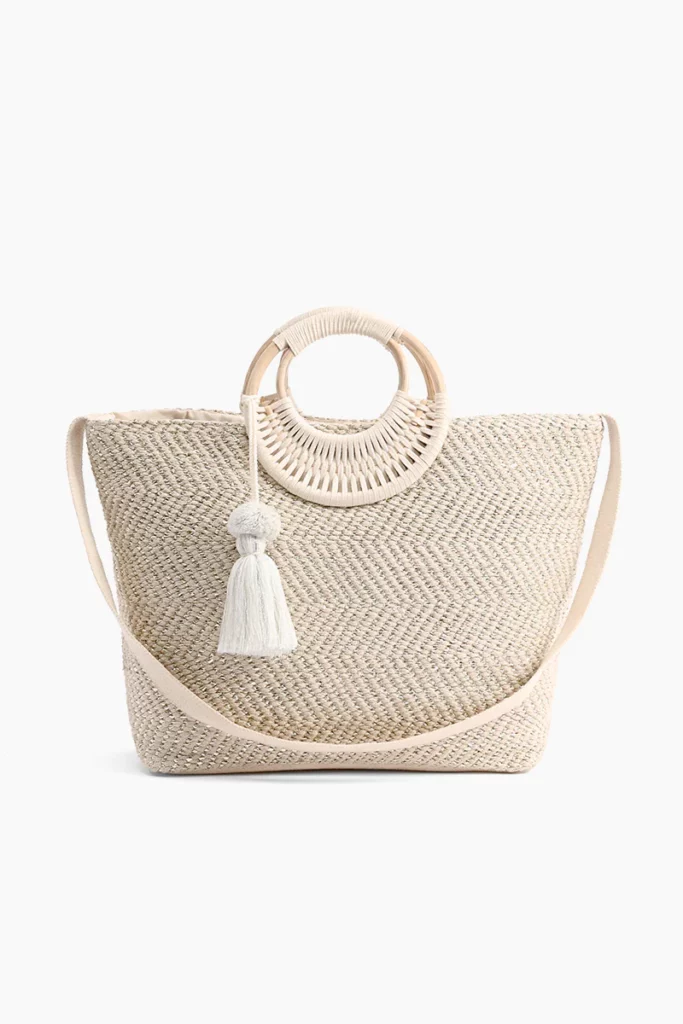 Reviews:
★★★★★
This is the most beautiful bag, super elegant with the great quality. I'm happy with my purchase!
★★★★★
Great quality! Super sturdy, I've been filling it up with all kinds of stuff for my beach days and it fits EVERYTHING. Plus, SUPER cute & chic!
★★★★★
I loved this beautiful beach tote 😍 Perfect for sunny days at the beach!
We have a plethora of articles with everything from Diy, Style Tips, Recipes, Renovation, Decor, and more. Check out HomebyGeneva.com