Home>> Chronicle Books Fitness Dice
Mix up your workout with these Chronicle Books Fitness Dice!
These dice are perfect for your at-home workout regimen to stay fit, healthy, and active! With more than 45,000 thousand possible exercise combinations to work from, this product will never have you doing the same workout twice.
Roll the dice then do the exercise and the number of reps it lands on! This is great for everyone of all ages, is perfect for folks on the go, and brings an efficient workout wherever you bring it!
Features:
INCLUDES: 7 wooden dice, an instructional booklet with explanations for 36 different exercises. All at a lower price point than many other fitness products.
THOUSANDS OF POSSIBLE COMBINATIONS: The dice cover various body parts and types of exercises (cardio, back, arms, legs, etc.), and determine the number of reps and duration. With more than 45,000 workout possibilities, you'll never have to do the same one twice!
TAKES THE INTIMIDATION OUT OF WORKING OUT: No matter your fitness level, these dice will create a great workout. The included booklet will guide you through each exercise. It also offers tips on stretching, warming up, and cooling down.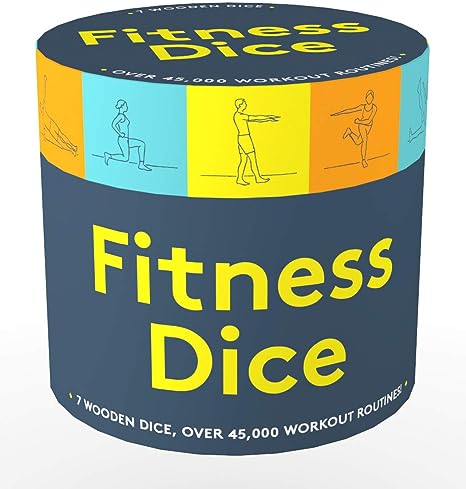 Reviews:
★★★★★
What I love about these is that they are travel ready! They also have a booklet that comes with them on case you are not familiar with a movement. I recommend.
★★★★★
I think these are a great value. I don't have a lot of exercise experience, so it's nice to have a variety of things. Plus I can learn exercises I really like that I didn't know about previously. I highly recommend these especially for someone who gets bored easily. You can just roll the dice again and get a new thing to try.
★★★★★
Haven't exercised in a while. These offered me a chance to get up off the chair, roll the die, and do a few at a time. My grandkids pre-teens to teens would love these too. Stocking stuffer?
We have a plethora of articles with everything from Diy, Style Tips, Recipes, Renovation, Decor, and more. Check out HomebyGeneva.com