Home By Geneva >> How to Have an Outdoor Movie Experience
Do you miss the drive-in movie experience but don't want to pay the steep fees of movie theatres? If so, a backyard movie setup might be perfect for you!
As the sun starts setting earlier and the evenings are becoming more brisk, there is no better time to spend an evening outside and take in a movie. Below are some steps on how to make your backyard the perfect movie experience for the whole family!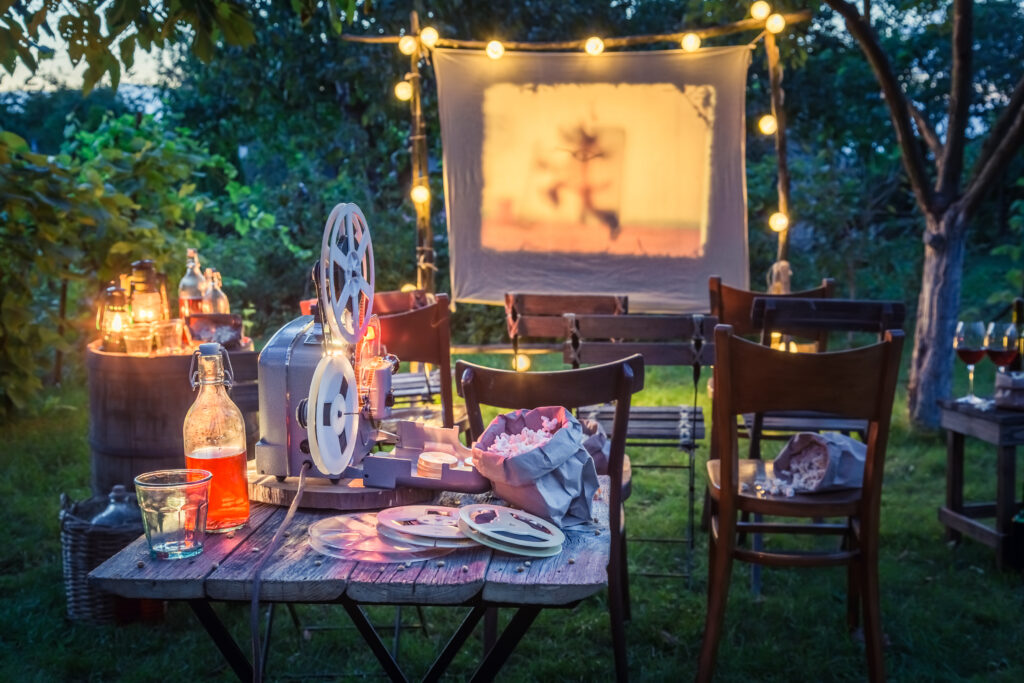 How to Have the Best Outdoor Movie Experience:
Have the Proper Equipment
Having the proper equipment is key to successfully watch movies outdoors. You will need speakers, a screen, extension cords, and a projector. Many projectors are Bluetooth compatible so you should be able to connect a portable speaker for greater volume control. If you're looking for recommendations, we found this awesome Bluetooth projector that works great with outdoor movies!
There are many options as to what you can project the movie onto. Pair it with an inflatable screen, perfect for a movie night outside, or use a plain white bedsheet and bungee cords for movie watching on a budget.
Picking Your Movie
The biggest question to movie night is almost always "What are we going to watch?" One fun way to solve this dilemma is to write movie titles on individual strips of paper, put them in a bowl, and select them at random. You can also choose a theme to watch and find movies that follow that topic!
If you are looking to get in the spirit of spooky season and want to start on your Halloween binge list, check out this Spooky Streaming Guide we put together last year that will get your ready for the holiday!
Get Nice and Cozy
With the evenings getting colder, it is important to stay warm. Put on your favorite pajamas, bur up your softest pillows, and covering yourself in a warm blanket to stay toasty during these chilly Autumn evenings. Using a firepit is another good way to keep warm and fight off any bugs that come to visit.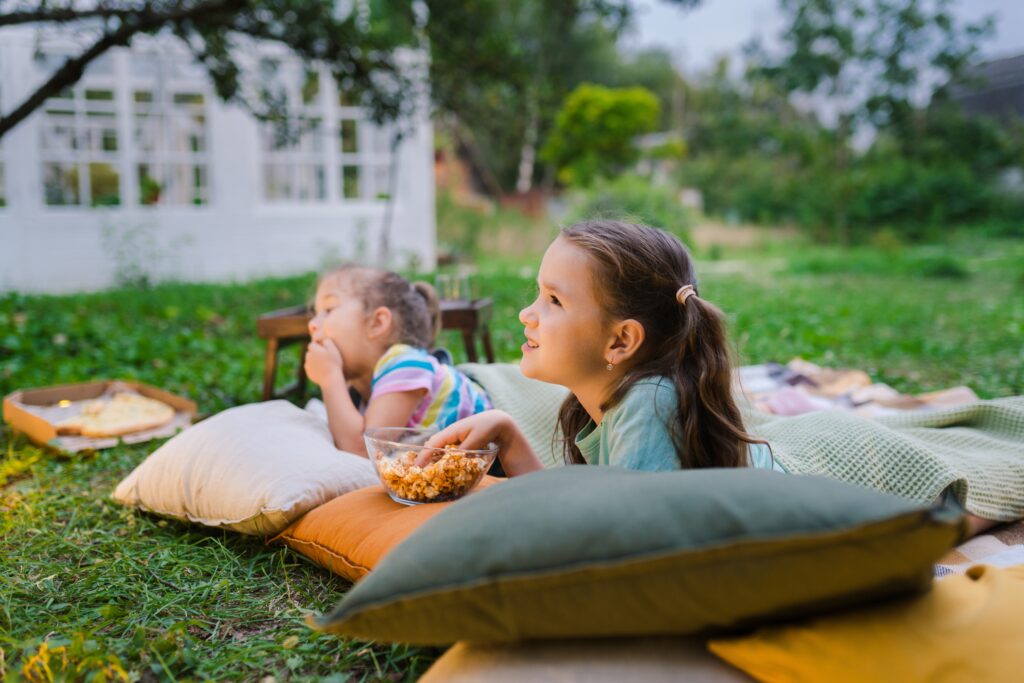 Bake up Some Delicious Snacks
Finally, we believe the most important part of a good movie watching experience is the snacks. Set up a snack table with enough candy for the whole family to munch on, bring out the cooler to stash away some soda and other cold beverages, or whip up some hot chocolate and stay toasty while you enjoy your favorite flick.
And of course, don't forget the popcorn! Pair your candy and soda up with this delicious, buttery snack. We even found this fun recipe you can try that will leave the kids satisfied and the bowl empty.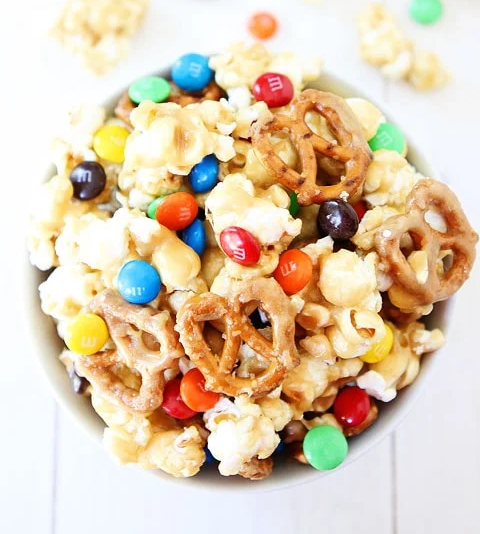 These tips will give you the outdoor movie night the whole family will love. Be sure to tag @homebygeneva on Instagram so we can see your awesome outdoor setup!