Home>> Dirty Martini Salad Dressing
Give your salads a little extra kick with this deliciously intoxicating dirty martini dressing. With all the flavor and fun of a martini, drizzled over your favorite salad ingredients. Brought to us by Food 52.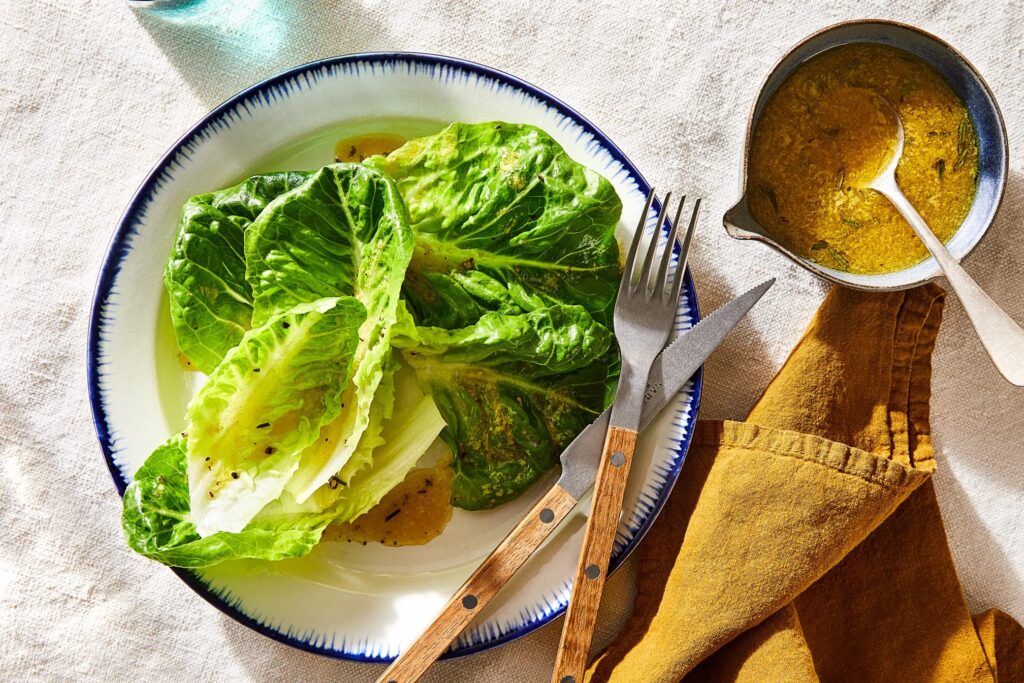 ---
INGREDIENTS
1/4 cup olive brine (preferably from green olives)
2 teaspoons smooth Dijon mustard
2 garlic cloves, peeled and minced
1 cup extra-virgin olive oil
1/2 teaspoon botanical gin (I like Tommyrotter or The Botanist, or Seedlip for a NA version)
3 sprigs rosemary, leaves de-stemmed and roughly chopped
1/4 teaspoon ground coriander
1 teaspoon kosher salt, plus more to taste
freshly cracked black pepper, to taste
INSTRUCTIONS
In a small food processor (or a medium bowl), combine the brine, mustard, and garlic. Pulse to combine (or whisk if using a bowl).
Using the opening in the top of the food processor, slowly stream in the olive oil until thoroughly combined. If mixing by hand, slowly stream in the olive oil, whisking vigorously. 
Add the gin, rosemary, coriander, and salt. Pulse or whisk until thoroughly combined.
Taste, then adjust seasoning with salt and pepper as needed.
Serve over your favorite veggies or tossed with fresh, crunchy salad greens.
Store in the refrigerator for up to 2 weeks; whisk or shake to re-emulsify before serving.