Home By Geneva >> Pros and Cons of Remote Work Today
Remote work has become a familiar friend in the past 4 years, but with many companies choosing to transition back to the office, employees and employers alike are contemplating the pros and cons of the work-from-home lifestyle.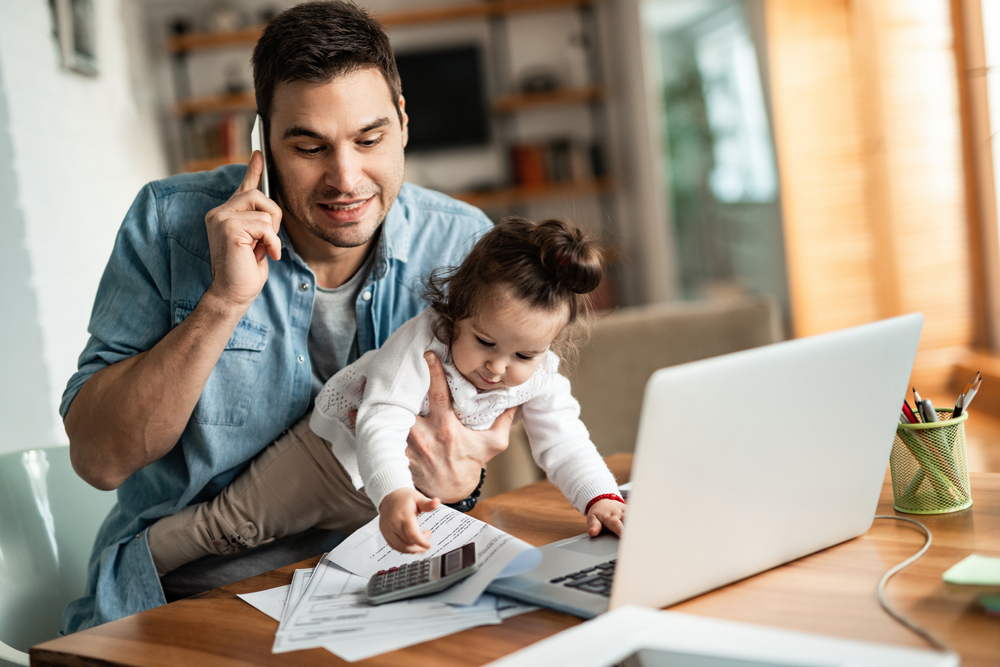 Pros
No Commuting
This one is a no-brainer. While for many working remotely means working from anywhere, the reality for many is an office at home. With the average commute times sitting at almost an hour, telecommuting could mean an additional two hours in your day to do what you want. Even if that means putting in an additional two hours of work. Or not.
Lower Expenses
Hand in hand with no commute is lower expenses. No gas, lower wear and tear on your car, even a smaller work attire budget in some cases, working from home can cut out a lot of expenses. And for added expenses like a home office set up and higher WIFI usage, many remote work-friendly companies will offer reimbursement.
Flexibility
A #1 fan favorite for many work-from-homers – flexibility. Whether you want to work while traveling the world or spend more time with your family or even just like being able to throw your laundry in mid-day, working from how creates a completely unique ecosystem for the white-collar worker. The flexibility alone has been enough for many employees to refuse higher pay in other roles just to continue working from home.
Cons
Higher Absenteeism
With all the freedom, it's unsurprising that some take advantage. Without the right discipline and work ethic, it's easy to take advantage of such a flexible environment. It doesn't have to be a regular occurrence either. Even the most dedicated employees might push the envelope on occasion.
Isolation
Humans are social creatures and the very nature of working from home can be isolating, especially for extroverted individuals. Without in-person interaction, you might end up with an under-motivated, burnt-out team wishing they could meet face-to-face.
Distractions
Working from home can cause difficulty separating your work from your relaxation spaces. Creating firm work/life boundaries should include a separate quiet space where you can put your full focus into your work. Domestic tasks, cooking, and entertainment are some of the most common work-from-home distractions.
Working from home isn't wholely good or bad. You just need the right kind of person, the right kind of role, and the right kind of company to encourage the right kind of habits. We're all learning and growing in this post-pandemic era, and the emergence of remote work as a serious employment style will probably stick around for some time.