Home>> Dremel Precision Pumpkin Carving Tool Kit
Beef up your pumpkin carving this year by trying out this precision pumpkin carving tool kit from Dremel. This tool kit is perfect for nailing your pumpkin decorations and getting your home ready for some Halloween spirit!
Features:
Halloween themed online exclusive tool kit for detailed, precision pumpkin carving
Slim size & lightweight gives you superior control, while fitting perfectly into your hand
Adjustable settings let you choose the right speed based on your personal preference & comfort
Compact corded design provides quiet operation & unlimited runtime in any setting
Includes 6 specially chosen pumpkin carving accessories, selected for each part of your design
More than just pumpkins: versatile for your other projects including glass etching, jewelry making, polishing, wood engraving, sanding and more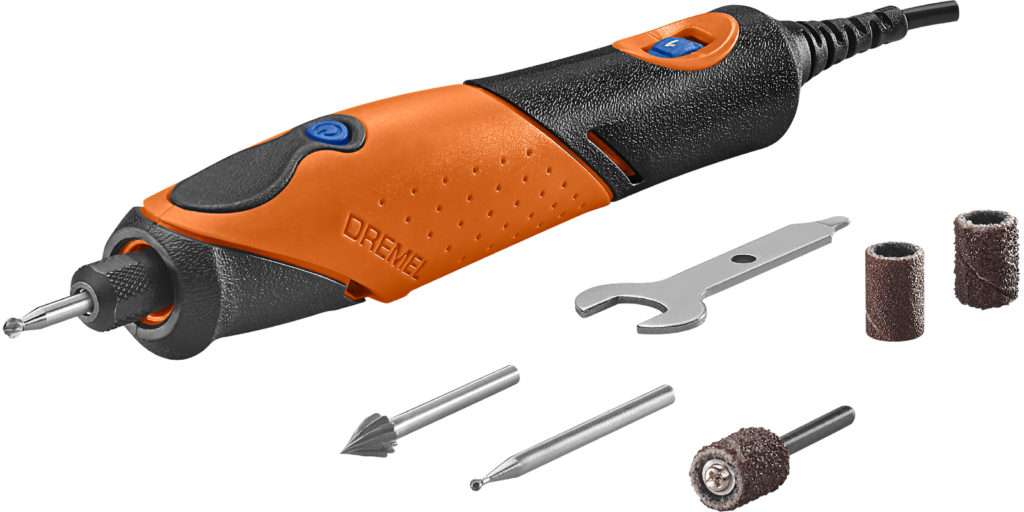 Reviews:
★★★★★
So much lighter and easier to use than the heavier models. Great for prolonged use.
I bought it a couple weeks ago and have really enjoyed using it. Fits very well in my hand and it has plenty of power.
★★★★★
Bought this because it has a good variety of attachments and can be used for various projects.
We have a plethora of articles with everything from Diy, Style Tips, Recipes, Renovation, Decor, and more. Check out HomebyGeneva.com