Home>> Eco-Friendly Homeownershi
We've heard about the crunchy living trends on social media. This is a new wave of holistic, eco-friendly living that to some can seem difficult to keep up. If you're new to green living or want to do better as a homeowner, these tips are a great introduction to eco-friendly homeownership and its benefits!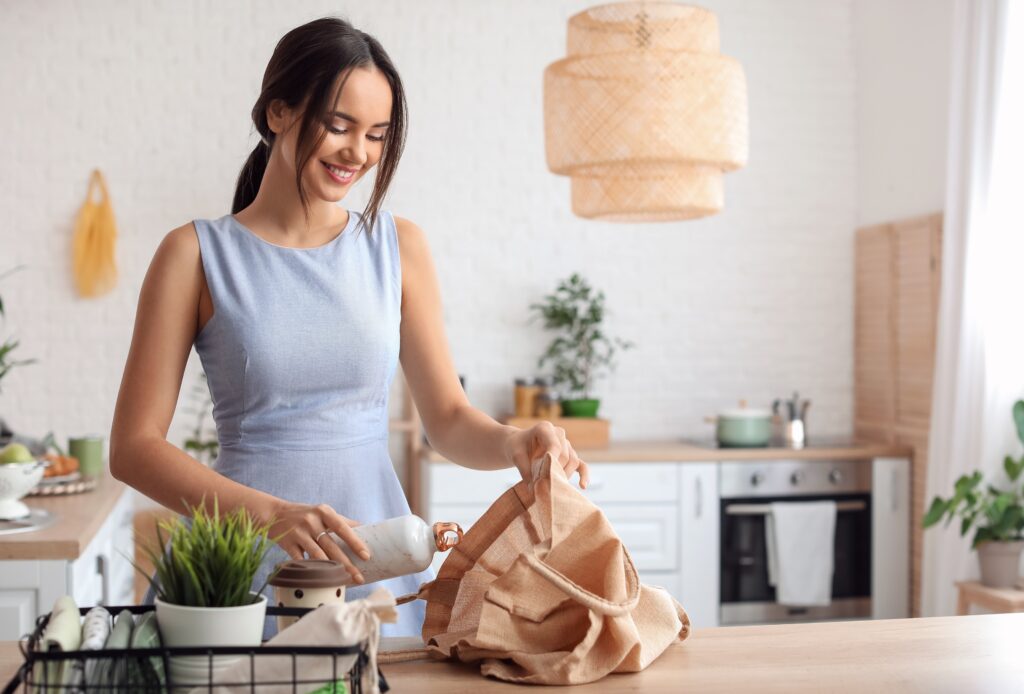 What Does It Mean to Have an Eco-Friendly Home?
In the past, using fossil fuels to power our living spaces was the accepted practice for most homeowners. We now see what this has done to contribute to climate change and the damage on our environment. We are ready to make a change.
An eco-friendly home is designed to combat that and cause as little of an impact as possible. Using natural materials, reducing waste, and making climate-conscious decisions in your day-to-day life are what having an eco-friendly home is all about.
What are the Benefits?
An eco-friendly home is good for the environment, but what does that mean for you as a homeowner?
The idea of renovating your home to be more eco friendly may be intimidating. But, there are more benefits to an eco-friendly home than being climate-conscious.
Energy savings
Low maintenance
Personal health
Durability
Investment Value
Eco-Friendly Home Swaps
Looking to get started on transforming your home with a few simple eco-friendly home swaps? These changes are an excellent first step toward total sustainability.
Double-Glazed Windows These dual-paned windows provide additional insulation to protect your home from temperature fluctuations and regulate energy output used day-to-day. If you want to go a step further, look into manufacturers that use recycled materials for both the windows and the frames.
Hydro-efficient Toilets Toilets can be a huge water waster so investing in a toilet that uses velocity rather than volume can save you a bunch in the long run. Plus, if you're living in an area experiencing a drought, you'll be making a positive contribution to water conservation.
Solar Water Heater Solar energy is one of the most energy-efficient ways to power a water heater. And with easy installation and low maintenance costs, a solar-powered water heater may be an excellent choice for your household.
Energy-saving Lightbulbs If you have still yet to update your old incandescents, it may be time to swap to energy-saving LED. Though the higher upfront cost may be a deterrent, the long lifespan and lower energy bills more than make up for it over time.
Air Purifier Depending on the brand, a quality air purifier can be good for your health and the planet. The machine filters out most air pollutants, dust particles, smoke, odors, and more. If you're thinking more compact, a small pouch of activated charcoal is an excellent all-natural substitute and is easily portable.
Smart Thermostat This thermostat uses smart technology to track your preferences and regulate temperature to suit your lifestyle. You still have total control 24/7, but installing a smart thermostat can help you reduce energy use at peak times or when you are out of the house, all from your cell phone.
Check out these other 9 tips to reduce energy costs.
Green Life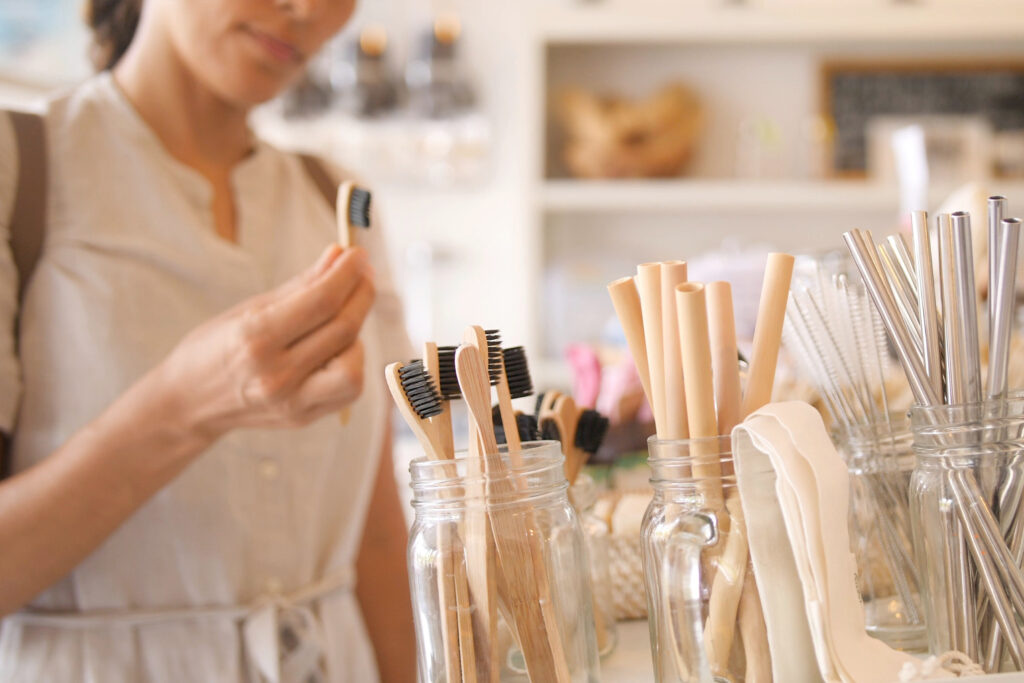 But appliances aren't the only changes you can make. Here are some day-to-day switches you can make to start living that green life.
Rethink Recycling This might seem basic, but consider recycling old things you may not use anymore and DIYing them into something brand new like piecing together old clothes or turning them into dish rags. Using recycled materials for things like furniture, art, and glassware can reduce what we consume and refresh the lifespan of our old stuff.
Clean Cleaners So many household cleaners use harsh chemicals that expel dangerous pollutants that may be detrimental to your health and the environment. Not everyone can afford store-bought natural cleaners but using things in your pantry like baking soda, white vinegar, and lemon juice can be a natural, effective, and affordable alternative.
Purifying Plants Incorporating certain types of houseplants into your decor can automatically create a free air-purifying ecosystem, reducing air pollutants and potential energy costs. Plus, it is always nice to add some greenery and bring a little nature back into your home.
Conscious Clothing Clothing in general has been a hot topic in the sustainability sphere, from fast fashion to water waste. To do your part in reducing that negative impact, we suggest reusing, donating, or swapping clothes with friends when you can. At home, washing them in cold water can lower energy usage, and skipping the dryer altogether can make a huge difference
Better Backyard Whether your yard is large or small, making targeted changes can help you make an impact on the environment in a positive way. Starting a small compost, introducing a rain barrel for harvesting rainwater. Also, laying artificial turf rather than trying to continuously water a lawn can significantly reduce your waste. Want to skip the classic yard altogether? Consider planting herbs or native plants to support your local ecosystem.
Or check out these fun eco-friendly activities to try out this year.
How Do You Prepare?
If you've found your dream home but it doesn't meet your standards for green living. Don't give up just yet! Depending on the circumstance, you may be able to acquire a home renovation loan to help you make those changes. Find a Loan Officer today and find out if a home renovation loan could be right for you.
Interested to see what a home loan payment could look like?