Home>> Light Sienna Eucalyptus Garland
Fill your home with the warm colors of nature with this Light Sienna Eucalyptus Garland. This garland entwines hundreds of faux eucalyptus leaves in a light sienna hue that seems to reflect tones of gold and orange in changing light. Lay over a mantel or down the length of a table to add texture and dimension to your space.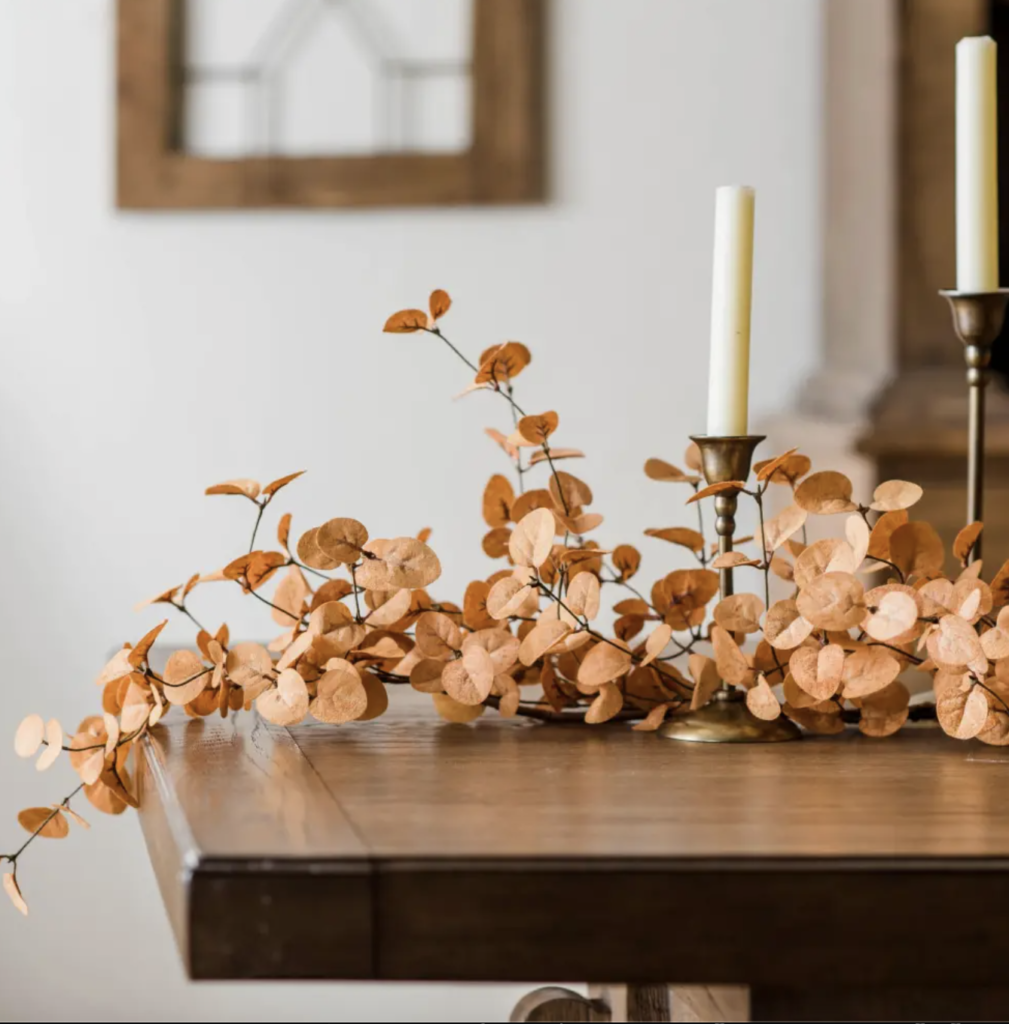 Details
Dimensions: 72″ in length
Material: Faux eucalyptus
Imported
Reviews:
★★★★★
I'm loving this garland – it's excellent quality and very realistic. Fits across my mantle nicely too.
★★★★★
They look beautiful on my dining room table! I got two of them because of the size of my table. I'm very happy with this purchase.
★★★★★
I don't write reviews on anything – but this is PERFECT!!!!!!!!!!!!! LOVE LOVE LOVE!!!!!! Great job, Magnolia!!!!
★★★★★
The garland is very high quality and beautiful- 100% satisfied
★★★★★
I love this gorgeous orange eucalyptus. It's simple but brings so much warmth to my mantle.
★★★★★
Beautiful piece. Very versatile. Quality is amazing. Doesn't fall apart when fluffing it up for dimension. Length is perfect for my large mantle. I want a few more for other areas of my home!
We have a plethora of articles with everything from Diy, Style Tips, Recipes, Renovation, Decor, and more. Check out HomebyGeneva.com