Inside or out, these architecturally-stunning planters add life to your home in more ways than one.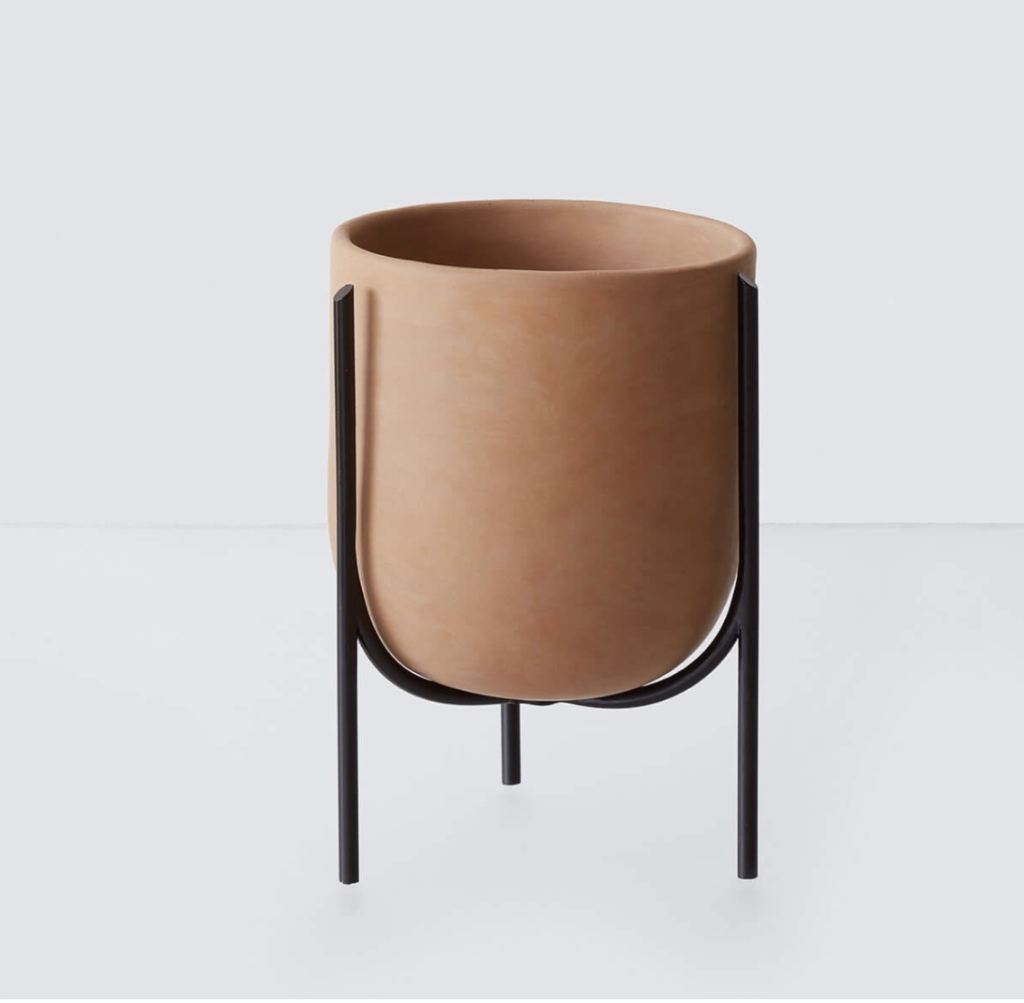 Crafted from burnished clay and finished with a black steel base, these sleek planters double as sculptural art pieces. Their clean, modern lines instantly upgrade any corner's botanical game. Available in two colors: terracotta and matte black.
Meticulously handcrafted by master artisans in Jalisco, Mexico, each one takes three weeks to complete, all made start-to-finish in a fair trade environment.
Note: These planters can be used both indoors and outdoors. Since this is an all-natural product, the finish will fade over time – exposure to sun and water will speed up that process.
Reviews:
⭐️⭐️⭐️⭐️⭐️
Exactly as advertised. This planter is a beautiful mix of artisanal craft and sleek modernism.
⭐️⭐️⭐️⭐️⭐️
It's a beautiful high quality piece of art for my living room. I ordered the smaller size which fits my blooming cactus perfectly.
⭐️⭐️⭐️⭐️⭐️
This pot worked out perfectly for us, love the clean lines and the contrasting black frame. We ended up potting a medium size fairy castle cactus and it looks really cool.