Home By Geneva >> Surviving Your Home Renovation
Renovating your home can be exciting and terrifying at the same time. Your living spaces will eventually be all you dreamed of. But what do you do in the meantime? We have gathered these top tips to manage contractors, cleanliness, and clutter during this uncharted phase of your homeownership journey!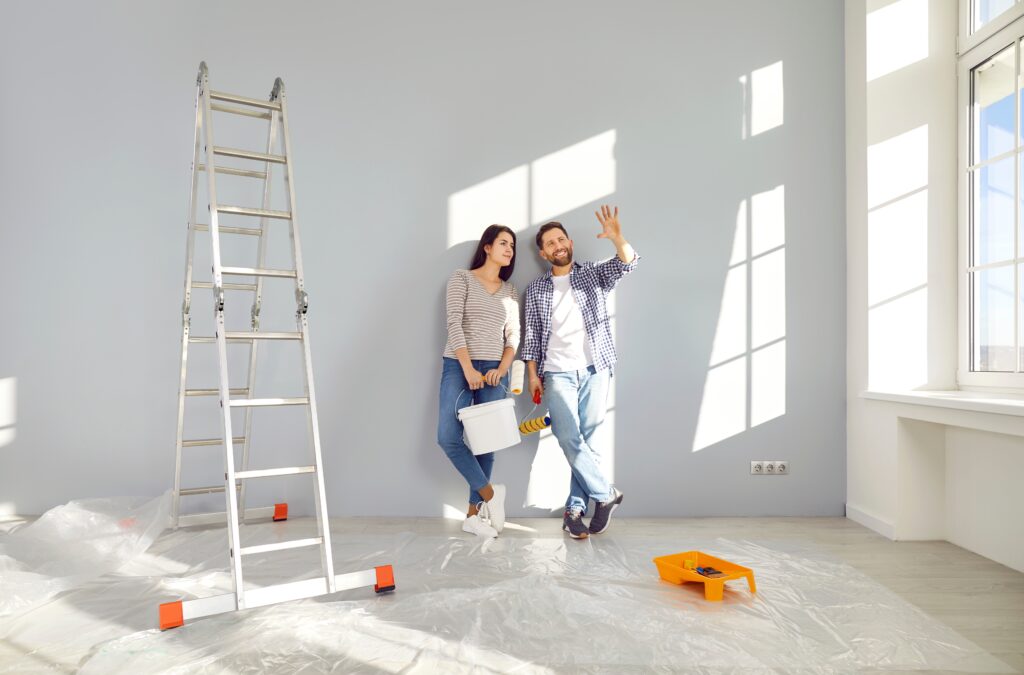 Be Realistic
Remodeling your home can be anywhere from a new sink fixture to a whole new kitchen. Depending on how big the project is, you may need to account for staying long-term at a hotel or with family. Don't undertake more than you're ready for. Thorough preparation, research, and funding are all necessary so you don't get too overwhelmed through the process.
Set a Schedule
Even if life almost never goes to plan, having a schedule in place can give you, your family, and your contractor something to stick to. Be realistic about the timeline, and give yourself a little extra breathing room for unexpected interruptions.
Designate Areas
Renovating means using different areas of your home in different ways. Get creative and figure out where you'll live, work, and play over the next few weeks or months. It's imperative that you keep those spaces separate from the renovation zone. It is all too easy for dust and construction particles to float in and make your space unlivable.
Reallocate Displaced Furniture
Depending on what is being renovated, you will most likely have some furniture that will need to be moved or stored elsewhere until the renovations are complete. Be sure to plan for moving and storing big pieces of furniture that can't be used in other ways around the house.
Keep Traffic Separate
If you've contracted a team to make the renovations, you'll want to prepare for the change in traffic. Keeping construction particles, footprints, and tools out of your living space means creating a usable pathway that can be protected and sealed off from the rest of the home. We recommend covering floors and walls with plastic sheets. Try out this air filter to reduce airborne particles.
Spend More Time Outdoors
Fewer available rooms indoors might mean it's time to make the most of your outdoor spaces. You might even consider throwing a little pre-reno garden party to show off your work-in-progress to friends and family! Need help planning your next social soiree? We've got the tips.
Know What You Need
You know your bathroom NEEDS new tile. Or maybe the granite countertop in the kitchen has to go. Be sure you have a backup plan for these major hubs in your home. If it's the bathroom, having a second one ready for use may be necessary. If it's the kitchen, consider switching to ready-made meals or things you can heat up on a portable burner and a mini fridge to store perishables. Each family's situation and needs are different, so be ready for yours.
Partner with Trusted Professionals
Our last and most important tip is to partner with trusted professionals throughout the process. A good contractor and financer will make or break the experience. Check reviews and find the best choice in your area. Remodeling your home is a big undertaking and you need the right people in your corner. When you do, it's all worth it.
If you're looking for a trusted mortgage lender that can help you with a renovation loan or cash-out refinance to remodel your dream home, connect with your local Geneva Financial Mortgage Loan Officer to discuss your options today!