Home>> Is Now Still A Good Time To Buy?
While the Federal Reserve is working hard to bring down inflation, the latest data shows the inflation rate is still high, remaining around 8%. This news impacted the stock market and added fuel to the fire for conversations about a recession.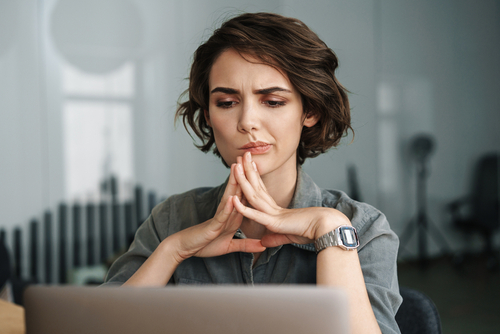 You're likely feeling the impact in your day-to-day life as you watch the cost of goods and services climb. The pinch it's creating on your wallet and the looming economic uncertainty may leave you wondering: "should I still buy a home right now?" If that question is top of mind for you, here's what you need to know.
Homeownership Is Historically a Great Hedge Against Inflation
In an inflationary economy, prices rise across the board. Historically, homeownership is a great hedge against those rising costs because you can lock in what's likely your largest monthly payment (your mortgage) for the duration of your loan. That helps stabilize some of your monthly expenses. James Royal, Senior Wealth Management Reporter at Bankrate, explains:
"A fixed-rate mortgage allows you to maintain the biggest portion of housing expenses at the same payment. Sure, property taxes will rise and other expenses may creep up, but your monthly housing payment remains the same."
And with rents being as high as they are, the ability to stabilize your monthly payments and protect yourself from future rent hikes may be even more important. Lawrence Yun, Chief Economist at the National Association of Realtors (NAR), explains what happened to rents in the latest inflation report:
"Inflation refuses to budge. In September, consumer prices rose by 8.2%. Rents rose by 7.2%, the highest pace in 40 years."
When you rent, your monthly payment is determined by your lease, which typically renews on an annual basis. With inflation high, your landlord may be more likely to increase your payments to offset the impact of inflation. That may be part of the reason why a survey from realtor.com shows 72% of landlords said they plan to raise the rent on one or more of their properties in the next year.
Becoming a homeowner, if you're ready and able to do so, can provide lasting stability and a reliable shelter in times of economic uncertainty.
Bottom Line
The best hedge against inflation is a fixed housing cost. If you're ready to learn more and start your journey to homeownership, let's connect.
Check out our interactive mortgage calculator to see what your mortgage payment could look like?
Discover more mortgage calculators by clicking here.