Home By Geneva >>Spooky Streaming Guide 2023
It's officially 👻🎃✨Spooky Season✨🎃👻! To help get you in the Halloween spirit, we compiled a list of 10 scary and/or Halloween themed programs on our favorite streaming platforms. Whether you like psychological horrors, campy Halloween movies, or anything in between, this list has a little bit for everyone!
If you're looking for some added fun, set up outside with your Halloween decorations using these awesome outdoor movie watching tips!
*Titles that are italicized are classified as thrillers/horrors and may not be suitable for younger audiences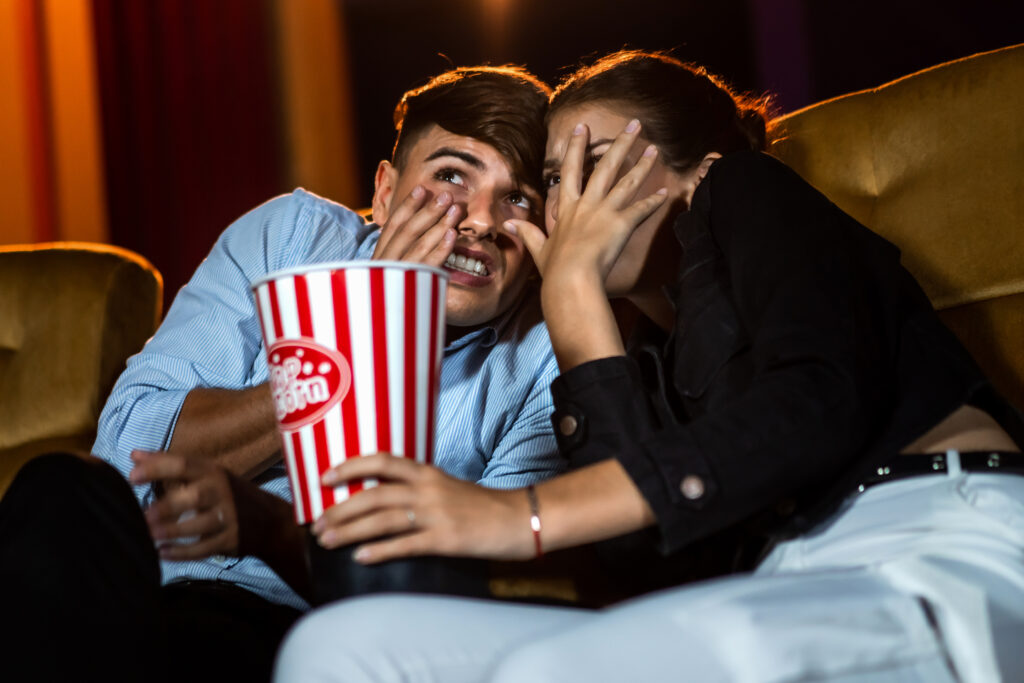 Netflix
Casper
We Have a Ghost
The Munsters
Ouija: Origin of Evil
Hubie Halloween
The Texas Chainsaw Massacre
Chilling Adventures of Sabrina
Wednesday
A Series of Unfortunate Events
Jaws/Jaws 2/Jaws 3
Disney Plus
Hocus Pocus/ Hocus Pocus 2
Halloweentown
Haunted Mansion (2023)
The Nightmare Before Christmas
The Adventures of Ichabod and Mr. Toad
Muppets Haunted Mansion
Frankenweenie
Monsters Inc.
Cruella
Lonesome Ghosts
MAX
Carrie
Child's Play
Sleepy Hollow
Friday the 13th
It/It Chapter 2
Poltergeist
The Silence of the Lambs
Young Frankenstein
The Exorcist
A Nightmare on Elm Street
Paramount+
The Addams Family
A Quiet Place
The Ring
The Blair Witch Project
The Grudge
Twilight Zone
Dexter
Ghosts
Twin Peaks
Monster High
Hulu
Edward Scissorhands
The Omen
Pet Sematary
Scream
Monster House
Goosebumps
Get Out
Annabelle
Hotel Transylvania
American Horror Story
Amazon Prime (Rent or Buy)
M3gan
Beetlejuice
American Psycho
Insidious
The Conjuring
Saw
The Shining
Psycho
Halloween
Scary Movie
We hope that these movies can get you in the Halloween spirit and ready to take on the holiday!